You Can Save For A Down Payment
Or You May Qualify for a Zero Down Loan.
In a study conducted by Builder.com, researchers determined that nationwide, it would take "nearly eight years" for a first-time buyer to save enough for a down payment on their dream home. By determining the percentage of income a renter spends on housing in each state, and the amount needed for a 10% down payment, they were able to establish how long (in years) it would take for an average resident to save. According to the study, residents in South Dakota are able to save for a down payment the quickest in just under 3.5 years.
What if you were able to take advantage of one of the Freddie Mac or Fannie Mae 3% down programs? Suddenly saving for a down payment no longer takes 5 or 10 years, but becomes attainable in under two years in many states as shown in the map below.
But you also have other options. VA & USDA Loans offer a zero down opportunity for qualified individuals.
A VA loan is a mortgage loan in the United States guaranteed by the U.S. Department of Veterans Affairs (VA). The loan may be issued by qualified lenders.The VA loan was designed to offer long-term financing to eligible American veterans or their surviving spouses (provided they do not remarry). The basic intention of the VA direct home loan program is to supply home financing to eligible veterans in areas where private financing is not generally available and to help veterans purchase properties with no down payment. Eligible areas are designated by the VA as housing credit shortage areas and are generally rural areas and small cities and towns not near metropolitan or commuting areas of large cities.
A USDA home loan from the USDA loan program, also known as the USDA Rural Development Guaranteed Housing Loan Program, is a mortgage loan offered to rural property owners by the United States Department of Agriculture.Applicants for home loans may have an income of up to 115% of the median income for the area. Families must be without adequate housing, but be able to afford the mortgage payments, including taxes and insurance. In addition, applicants must have reasonable credit histories. Additionally, the property must be located within the USDA RD Home Loan "footprint." USDA Loans offer 100% financing to qualified buyers, and allow for all closing costs to be either paid for by the seller or financed into the loan.USDA Home Loans have Maximum Household Income Limits which vary by the County you purchase a home in.
The Maximum Household Income Limits are based upon everyone in the home who is a wage earner, even if their income is not going to be used to qualify for the USDA Loan. For instance, Social Security Income from an elderly relative living in the home, would be considered when determining the maximum household income - even if that relative was not going to apply to be on the mortgage loan. There are deductions however, that USDA Underwriters allow, and oftentimes, those calculations will pull a family under the Maximum Household Income Limit.Whether you have just started to save for a down payment, or have been for years, you may be closer to your dream home than you think! Let's meet up so I can help you evaluate your ability to buy today.
Images courtesy KeepingCurrentMatters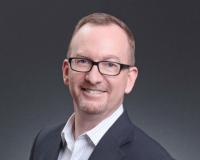 Author:
Lance Whipple PA
Phone:
407-494-6030
Dated:
April 11th 2016
Views:
691
About Lance: Lance is a Retired Air Force Officer and skip-generation real estate agent -- his grandparents ran a...