YOUR BEST FRIEND HAS 4 COOL TIPS FOR THE SUMMER
Spring and Summer are traditionally the 'hot' seasons for home sales so here are 4 cool tips for buyers and sellers from their 'best friend'
1) Don't go it alone - find a friend! Your real estate agent can really be your 'best friend' but like any friend it takes time to find the right one. Interview several agents, read any online reviews, get recommendations from friends and family, don't rush the process - you should feel comfortable with your 'best friend' (agent). An agent should not pressure their buyer to bid on any home, nor should they pressure a seller to list their home for a price that does not sit comfortably with them.
2) Try to get to know what is going on in your market - Both buyers and sellers should do research on house prices and values in their area - so buyers know what they should be paying and sellers can price their home competitively. Your realtor 'best friend' can really help you here by compiling a comparative market analysis of home values and prices in the area(s) you are looking to buy or sell.
3) Creativity in listing a home can help in selling your home. Rather than just listing your home for a lower price range your 'best friend' can help in a more creative way, such as including a home warranty in the sale. Buyers can be more attractive if they already have their mortgage pre-approved - your 'best friend' will most likely be able to suggest a range of lenders who can help you in this process.
4) After consulting with your 'best friend', on the above 3 tips, it may be decided that this is not the right time for you, and your 'best friend' will help you in making the right decision even if it's to wait a while longer - after all that's what 'best friends' are for .......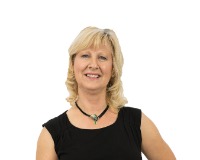 Author:
Linda Sanders
Phone:
407-287-2393
Dated:
May 15th 2015
Views:
505
About Linda: Co-owner of a multi-award winning property management company and REALTOR® I immigrated to Flori...