Why Rent When You Can Own
Have you ever wondered where your rent money goes? It is obvious the rent money goes directly to the owner of your rental but what do they do with it?
That money goes to create equity in the home you live in, their equity. You are paying down the owners mortgage (if applicable), you are making it easier for them to sell that house for a profit.
What if you did that yourself? Often times people have the misconception that a mortgage costs more than rent and often times these people are very wrong. In this short blog you will see how you can own a home, create your own equity and may even qualify to get into that home for NOTHING down.
I had a client recently who had the scenario below. They moved to Florida from another state and intended on staying in that rental for several years (3 to be exact) before buying a house.
When we looked at their $1500/month rental we determined their annual rent was $18,000. If we multiplied that $18,000 times the 3 years they wanted to occupy the rental it would equal a total of $54,000. In other words, this couple would be giving this homeowner $54,000 toward their mortgage to create $54,000 of equity in the owners home. Think about this one, by paying that owner over 3 years, it is the equivalent to taking the $54,000 out of your bank account on day one of your rental and burning it. Yes, light it on fire because your $54,000 has gone to someone else for their profit, not yours. Sure, you have a roof over your head, but does this makes sense?
My clients friends came down on vacation and started looking to purchase a house, however, my original clients ended up finding a beautiful brand new home listed for $259,000, after long negotiations, my clients ended up purchasing the home for $232,500 with all of their closing costs paid with a VA loan, ZERO DOWN, NOTHING PAID AT CLOSE, SIGN AND GET YOUR KEYS. The best thing about this scenario, their monthly payment, including principal, taxes, insurance and HOA dues, $1500. Now that $54,000 is going to pay off THEIR home and when they sell, it will be THEIR money.
All situations are not like this. If you are looking for a payment less than $1500, this is also very easy. We can make almost anything happen. With interest rates lingering around 3.75%, now is the time to consider to stop paying for your landlords mortgage for their benefit, purchase a home for yours.
Mindy Serratore, Lic. Real Estate Broker
Exit Realty Champions
mindy.exitrealtych.com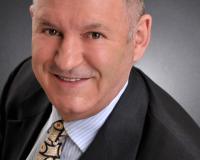 Author:
Steve Humphries
Phone:
863-557-9563
Dated:
April 5th 2015
Views:
1,275
About Steve: Steve Humphries, Broker & Co-Owner of EXIT Realty Champions, has been in the real estate business si...