Where There Is A Will There Is A Way
Three years ago, a friend had an accident. She fell from the top of her stairs right down to the very bottom. As a result of the accident, she severely damaged her spinal cord and was paralyzed from the waist down. She was told that she would never walk again and would live the rest of her life in a wheelchair. However, she was determined to prove to everyone that they were wrong. Through her share determination and desire to walk again, 2 years later and after months and months of therapy, she was able to take very small steps with the aid of a walker. She then moved onto crutches and later a walking stick. Now, she finally has the strength and ability to take unaided steps. She is a true inspiration and has never given up.
Why am I sharing the story of my friend with you? Because I want to reach out in particular to those of you who want to buy a home. You may be facing stumbling blocks right now and have been told that for whatever reason you cannot achieve your dream of owning your own home. Well, just like my friend, you need to be determined and prove to everyone that they are wrong. With your determination, your persistence and my support and guidance we will make your dream of owning your own home come true.
At EXIT Realty Champions, we have the professional expertise, knowledge, know-how and technical expertise to assist you every step of the way through the process of owning your own home. Please call me anytime on 954-790-7706 or email me at suerowe.realtor@gmail.com. I very much look forward to working with you.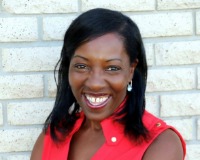 Author:
Sue Rowe
Phone:
954-790-7706
Dated:
September 30th 2018
Views:
225
About Sue: ...