What Is A Short Sale
Some Homeowners unfortunately can find themselves struggling to meet their monthly mortgage payments.
When Homeowners fall behind and can no longer meet their mortgage payment commitment, sometimes there is the option of a selling their home by the process of a "Short Sale" to help avoid a foreclosure.
Foreclosures occur when the bank/lender forces the sale of the property in order to recoup the balance of the outstanding mortgage loan owed. For the Homeowner a foreclosure can have a detrimental effect on their credit history and restricting future borrowing. Homeowners should do all they can to avoid a foreclosure.
If the bank/lender agrees to a short sale, it's a "Win Win" for both the Homeowner and the bank/lender. The Homeowner's credit is unaffected and the bank/lender saves themselves the expense and time of dealing with a foreclosure.
For buyers considering a short sale, please note, that it is the bank/lender that gives its approval and accepts the terms of the sale. Even if the buyer's offer is accepted by the seller the sale cannot proceed without the bank's/lender's say so.
Buyers, you should not enter into a short sale purchase purely on the basis that you believe you may land yourself a "good deal". A short sale by name isn't by nature a short process and can take up to year to complete the sale.
If it is your desire to purchase a Short Sale home, please click on the link to view the available homes for sale in Polk County - Short Sale Homes for Sale in Polk County.
Please reach out to me for assistance with your search and for more information regarding the short sale home buying process.
Happy searching!

Sue Rowe
Licensed Realtor®, NHCB
EXIT Realty Champions
Cell: 954-790-7706
Email: suerowe.realtor@gmail.com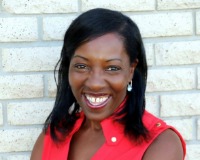 Author:
Sue Rowe
Phone:
954-790-7706
Dated:
November 10th 2019
Views:
163
About Sue: ...