What Benefits Do You Have Working With A Real Estate Sales Agent
I come across so many clients that have asked me, "Why should we hire a real estate agent?" It's true that anyone can shop for a house, and get a peek inside without formally signing on with a real estate agent. But, unless you have the time to make home shopping a part-time or full-time job, an agent will be able to find you exactly what you are looking for "your dream home" much, much faster.
You might wonder with so much information available to you via the internet and from a friend of a friend, is it even worth paying a real estate sales agent a commission on the value of my home? My answer to that is, "Yes, it is". And I will tell you 5 reasons why it is so important to work with a real estate agent when buying or selling your home. Now, I can sit here and give you more than 5 reasons, but I am sure with the ones that I am providing you today it will be more than enough for you to hire a real estate agent for your real estate needs.

1) Education, experience, and price guidance
Did you know if houses are left on the market for too long, buyers may think something is wrong with it and will not even be willing to pay a fair price for it. Real estate agents have the proper training to priced your home right. Real Estate Sales Agent are trained to spot and deal with potential problems before they happen in the home buying or selling process

2) Negotiation skills and confidentiality
Real estate agents can choose to become part of a National Association of Realtors (NAR), which provide agents with tons of training and a mandatory training call "Code of Ethics". This group of realtors agrees to abide by a code of ethics. That code essentially stipulated that Realtors deal with all parties to atransaction honestly. Under the code, the Realtor is obligated to put the client's interest ahead of his own. He or she is also required to make fulldisclosure about the problems with a property and be truthful in advertising.

3) Networking
Real Estate Sales Agent are obligated to marketing a lot to make their business work. Therefore, they get to know lots of other people that offer different services, which might be beneficial to the buyer or seller that decides to work with areal estate agent. Also, we have access to many marketing sources that can make your home sell faster and/or find the right home for you.

4) Market conditions information
Agents knows more about neighborhoods than anyone could possibly discover on their own, including information about active and sold properties, prices, etc. According to the National Association of Realtor's statistics, the typical FSBO (for sale by owner) home sold for $210,000 compared to $249,000 foragent-assisted home sales.

5) Professional handling
Another benefit of using a real estate agent is you get help with the large amounts of paperwork and guidance on what to be aware of. Not only will an agent guide you step by step through the entire process of selling or buying so that nothing is missed or forgotten, but they will also help you understand the requirements and contract terms, without which your liability increases.

Now that you have all this information about what we as real estate sales agent do, there is nothing else to do but to contact me today to help you with your real estate needs.
Thank you for your time and I look forward to working with you.
Sources
http://contractorquotes.us/benefits-why-you-should-use-a-real-estate-agent/
https://www.thebalance.com/how-to-interview-a-real-estate-agent-1798905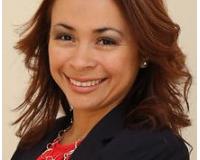 Author:
Karol Alvarenga
Phone:
321-201-5318
Dated:
November 8th 2016
Views:
313
About Karol: Check out my Website: http://karol.exitrealtych.com ...