Ways To Save Money When Retired
Whether you are thinking about retirement or already retired, it is probable that your income will be lower than when you were working. Learning to live frugally does not mean giving up the things you enjoy, but brings a budget into focus more than ever before. Controlling expenses can help you maintain a comfortable lifestyle in retirement.
Budget
Although it is simple advice, most people are less likely to live by a strict budget when a comfortable amount of money is flowing into the coffers. Cut that income in half and you have a different financial story. Your income will probably not be as high once you retire so the time to make plans is now. A budget will help you to break down your income and expenses and bring into focus where you can cut expenses while maintaining a comfortable lifestyle.

Living Space
One of the quickest ways to cut monthly expenses is to trade in that large home for a smaller, more efficient space. Most retirees who make that move find that their time is more their own, free from the constant "to do list" of maintaining a large home. Having a smaller home will save on utilities, maintenance, insurance and overall household costs and will provide a comfortable, carefree retirement.

Entertainment
Living within a budget does not mean going without fun. It means finding less expensive ways to do things. You can cut back on your entertainment, but there is no reason to eliminate it from your life. Many venues offer free events and senior discounts that will enable you to explore and enjoy new experiences.
Food

Retirement brings on extra time! Some of that time can be spent cooking your own meals instead of eating out. If you plan your meals ahead of time, you can find your menu items on sale at your local grocery, allowing you to save money while eating healthier. Clipping coupons is another great way to save a few dollars. Many restaurants near retirement communities offer 2 for 1 or discounted meals.
Cable/Internet
Do you watch all 200 channels on you TV? Reviewing your cable bill and purchasing just the channels you watch, can often save a considerable amount of money. Look into less expensive options like Sling TV, Hulu or Netflix.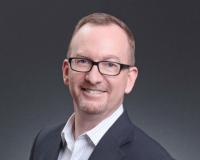 Author:
Lance Whipple PA
Phone:
407-494-6030
Dated:
October 30th 2017
Views:
193
About Lance: Lance is a Retired Air Force Officer and skip-generation real estate agent -- his grandparents ran a...