WHY SAVING 130K IS A VERY GOOD REASON YOU NEED A REALTOR
I see comments posted on social media by those who are not a REALTOR® " stating "why do I need one I can do this my self cheaper?"
This may be so, but Florida REALTORS® undertake thorough and continual training and education, we have to understand real estate law and compliances and in the event something goes wrong we are in the front line of putting it right, we work hard behind the scenes to make things go as smoothly and quickly as possible with the least amount of hassle and worry for our clients.
As a REALTOR® I have enabled many clients to sell or buy their dream home, investment property, vacation home, and of course, each has its own unique experience. Some a little more 'unique' than others .....

A little while ago I received a call from someone from out of State whose opening question was "Why isn't my home selling?"
Which is a fair enough question had I been listing his property .. my response was "I don't know as I'm not listing your home, shouldn't you be asking your own real estate agent, or are you contacting me because I too have a property listed in the same community?"
It turns out that was the fact but also the seller had done research on me and liked the comments and testimonials he had seen from my clients ... THANK YOU SO MUCH.
I wouldn't discuss his own listing as I directed him to talk to his own agent but we chatted in general about the area, the community, and the market.
He thanked me for being so honest and informative.
Around 12 weeks later he called again, advising his listing agreement had expired a few weeks earlier and so we chatted about rental and property management as I am also a property manager with Majestic Villa Services/Good2GoVillas and he asked me to take a look at his property. We identified a few areas of maintenance that needed to be addressed before the home could either be rented or listed.
A few weeks later I listed the property as he decided he didn't want to rent out the home. Six weeks later we were in the process of closing ... and this is where it gets interesting.
Two weeks before closing the title company called saying
"This property has more issues than National Geographic!!"
They had found a lien on the property from the 'city' for $130,000!!!
The seller had bought the property as a foreclosure 8 months earlier - so I asked the title company to see if the lien related to the foreclosure, in which case it could 'disappear' on closing.
The title company reported back .... There had not been any lien or fine on the home when the original foreclosure sale was completed at 1 pm on the day of closing... HOWEVER, at 2 pm ON THE DAY OF CLOSING - the 'city' filed the lien on the property as the yard had not been maintained as per the HOA requirements while it was in foreclosure ... but there was nothing recorded when it closed ... the lien only happened 1 hour after the sale of the foreclosed property had closed ... so for the whole duration the seller owned the property - unknown to him or anyone else other than the 'city' - he was racking up $250/day in fines to the tune of $130,0000!!!!
This is why you need a REALTOR® - between me and the title company we were able to address this situation. Could we get the full amount waived? ... not quite, as the 'city' still wanted their $1,200 admin and filing fee - even though the situation was not caused by my seller and they would not see reason... the only way to get that rescinded would be a ruling by a Judge and the legal fees would eat up any of the $1,200 refund.
However, the fact that I and the title company were able to get the amount reduced by $128,800 through due diligence is not a thing to dismiss lightly.
So if you are looking to buy or sell your property you know I can Help you make the right move
Call me now!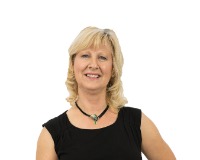 Author:
Linda Sanders
Phone:
407-287-2393
Dated:
April 1st 2019
Views:
214
About Linda: Co-owner of a multi-award winning property management company and award-winning REALTOR® I immig...