WHICH BREED OF DOG CAN JACK UP YOUR INSURANCE
So Christmas is over and the New Year has arrived and Santa brought a new member to your family .... A PUPPY!!! ... Now comes the rub .. You love your dog, but your home insurance carrier doesn't. Your dog has never bitten anyone, is goofy and fun and will lick you to death but your insurance provider considers it aggressive, simply based on its breed ... and what effect can this have on you? You could be DENIED a policy for your home or charged a much higher premium.
Some insurance carriers will cover your home for fire, wind and other specified damage by will exclude any claim related to your dog - the American Kennel Club for one thinks this is unfair insisting coverage decisions should be based according to a dog's 'deeds' rather than it's breed. We've all come across that adorable Pit bull who just wants to love you and lick you ..... and then there's the snappy Chihuahua or Dachshund constantly and aggressively nipping at your ankles and hands, yet by the pure nature of their breed they are not designated aggressive, yet could do as much harm to say a child as any other dog.
The "aggressive" designation can differ among insurance providers, but it generally is applied to the following breeds:

Akita

German shepherd

Great Dane

Siberian husky

Chow

Malamute

Mastiff

Wolf hybrid

Doberman pinscher

Pit bull

Staffordshire terrier

Rottweiler
SO WHAT CAN A DOG OWNER DO?
Not all insurance providers balk at covering your dog or hikes up their premiums, so you may need to shop around if your current provider won't cover your dog or wants to raise your premium by an exorbitant amount.
A homeowners insurance policy typically includes liability coverage which is the portion of the policy that protects you in the event of a lawsuit. A dog owner, irrespective of the breed of dog should have sufficient liability coverage just in case you are involved in a dog related lawsuit.
Remember that your homeowners policy is only responsible for liability damages up to your coverage limit. Standard policies typically start coverage at $100,000, though the limit can be raised to $300,000 or $500,000 for a relatively low fee.
Dog owners may also want to consider an umbrella policy. This adds additional liability coverage above what comes with your homeowners or automobile policy. It will raise your limit to $1 million or more. Some home insurance providers may require you to carry an umbrella policy if your dog happens to be an "aggressive" breed or has a bite-history.
If you do wind up with higher premiums because of your dog, consider other ways to lower your costs. Many providers offer discounts that can lower premiums from the initial quote. One of the most lucrative is the home/auto bundle; installing smoke alarms, deadbolt locks and other safety features can also reduce your costs.
HOW CAN AN OWNER PREVENT DOG-RELATED LAWSUITS?
All dog owners can do their part to prevent dog related injuries and lawsuits

Socialize/train your dog. Introduce it to people as soon as possible so that it will feel more comfortable when outside or in social settings. If you attend a certified dog obedience course and you can get a certificate such certification may help you reduce your insurance costs.

Play non-aggressive games such as fetch, rather than tug-of-war which could teach or encourage aggressiveness.

When outside and in none secured or fenced in areas make sure your dog is on a leash.

If a dog's body language or behaviour indicates it is feeling uncomfortable in a situation, remove the dog from that situation. ALWAYS SUPERVISE your dog around small children

Have your dog spayed/neutered as this procedure makes your dog much less likely to bite
WHAT A DOG OWNER SHOULDN'T DO!
You might think ... I'll just not tell my insurer I have a so called 'aggressive' dog or a dog which has previously bitten someone. DON'T! That would not be right and could backfire big time if your dog did bite someone as you wouldn't have coverage if the victim sued you. You may not think that matters if you win the lawsuit but the best case scenario is you could be tens of thousands of dollars out of pocket in attorney or other related fees, whereas with homeowner coverage you would typically have help with legal expenses.
What if you lose the lawsuit? Then you would be responsible for all legal expenses and for any award made in the case ... you may not be aware but the average claim payout for dog bites is nearly $30,000, but this can escalate of you are found responsible for rehabilitation costs or the victim's lost wages or other sources of income.
According to the Insurance Information Institute, since 2012 home insurers have paid out more than $489 million in dog bite related liability claims. The Institute reports that the total paid out annually for dog bites has increased more than 50% since 2003 and is likely to continue to increase.
However don't just 'roll over' and accept an insurance policy cancellation or a premium hike just because you now have a 'four legged best friend', in the family - 'bark back' - you may be surprised by what you can achieve.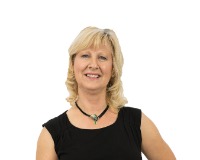 Author:
Linda Sanders
Phone:
407-287-2393
Dated:
January 1st 2017
Views:
225
About Linda: Co-owner of a multi-award winning property management company and award-winning REALTOR® I immig...