WAYS TO REVAMP YOUR HOME LIKE A PRO
· Make A Visual Impact -- Add playful style to your homeby color-coding your bookshelves. Color blocked books can be almost as strikingand powerful as a great piece of art.

· Elevate Your Curtains -- Doing so will also elongate yourceilings, a major selling point.

· Style Your Coffee Table -- Try a floral in an interestingpot or a huge bowl filled with something interesting. Then build out from thatstacks of art books, candles, sculpture or pottery. Make it interesting andchange it regularly.

· Let there be light -- Lots of daylight during the day and soft, dim lightat night. This can improve the mood and overall feel of your home. Also, the lowwattage of the light bulbs saves you money and less white light at night helpsyou get a better night's sleep.

· Update frames and wall hangings -- Are you hangingwall art in frames that are 10, 20 or more years old? Give your pictures amodern look by updating the frames. Alternatively, invest in or create new artfor your walls.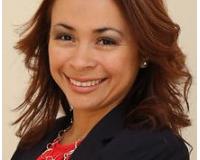 Author:
Karol Alvarenga
Phone:
321-201-5318
Dated:
March 3rd 2017
Views:
672
About Karol: Check out my Website: http://karol.exitrealtych.com ...