USDA LOANS MAY BE BEST KEPT SECRET
Many home buyers and even Realtors for that matter do not know that a USDA loan is available. The United States Department of Agriculture have a loan program which allows the home buyer to purchase a home for no money down in certain rural areas, that's right 0% down! The buyer could make a down payment if they would like to, but would have to be in a situation where 20% of their liquid funds are not accessible. The reason one may want to do this is to purchase a home for a higher cost than lender has approved. There are common questions people have regarding USDA loans: What area's are eligible? Are there any income restrictions? Can the home have a pool? Am I able to finance a condo with a USDA loan?
I will address the area eligibility and income restrictions first. There are areas that do not allow USDA and there are certain rural areas that will allow a buyer to use the USDA financing. There are also income restrictions when going this route, the income allowed varies by location. To find out more about the income restrictions and area eligibility visit the United States Department of Agriculture website(http://eligibility.sc.egov.usda.gov). The pool question is a little tricky, as the home being purchased may have a private pool it will not be included in the appraisal value. So it is allowed but very rarely do families using USDA choose a home with a pool as it can create headache for the buyer, agent, and loan originator. As far as using this loan to finance a condo, YES you may finance a condo with USDA if the project can be approved for a conventional loan or is already approved for FHA/VA financing.
The USDA loan could and usually takes about 45-60 days to close depending on the mortgage loan company. There are no specific inspection guidelines with USDA and the home will not need a termite/WDO report, unless mentioned in your appraisal. If your wondering, can I go the USDA route if I've had a foreclosure or short sale in the past, the answer is Yes. If, the foreclosure/short sale is 3 years in the past then you may apply for the mortgage loan. This loan option is great for middle class to lower-middle class families who would like to purchase now but may not have all of the funds available for everything that go into buying a home . USDA helps these families by warranting very little out-of-pocket at the time of closing.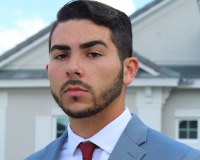 Author:
Dante Escobar
Phone:
863-259-9307
Dated:
April 30th 2016
Views:
368
About Dante: ...