USDA LOANS
United States Department of Agriculture Loans/Rural Development Guaranteed Housing Loan Program - sometimes called a "Section 502" loan

Whether buying a new construction, condo, town home, manufactured, short sale and foreclosed homes, securing a USDA Loan can save you thousands of dollars and get you into your home a lot sooner than you may have thought.
What is the USDA Loan Program?
A USDA Loan is specifically designed for home buyers looking to purchase eligible homes in rural and suburban locations. The beauty of this particular mortgage is that it offers 100% financing with no down payment. Whether you're a first-time home buyer and or have previously purchased a home, you could be eligible to take advantage of a USDA Loan.
Home Buyer Eligibility?
you must be a US Citizen or permanent resident

Lower to moderate income families and those with blemished credit may qualify

Closing Costs
So under the USDA there is no need for a down payment but what about your closing costs? Well, there are ways around receiving assistance with your closing costs!
there maybe the option of taking a bigger loan amount to pay for your closing costs if the appraised value of the home is higher than the purchase price. As a guide, if the sale price is $200,000 and the appraised value is $205,000 - $5,000 is the extra loan amount available to pay for your closing costs.


some sellers offer to contribute towards the buyer's closing costs

the lender may offer you the option of a slightly higher interest rate which would give you access to additional funds. For instance, lets say the interest rate is 4% with no credit - but if the interest rate rises slightly to 4.25% there would be an amount of $3k to pay your closing costs

financial assistance from members of your family - Gift Funds - can be used to put towards your closing costs or pay all of your closing costs.
Not all homes for sale can be purchased with a USDA Loan. For assistance with finding eligible homes and a Lender, please contact me:
Sue Rowe,
Licensed Realtor®, NHCB
C: 954-790-7706
E: suerowe.realtor@gmail.com
Sources: Dan Green The Mortgage Reports Contributor March 1, 2019 - 9 min read
Tim Lucas The Mortgage Reports Editor, April 7, 2019 - 3 min read
USDA Loans.com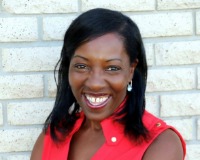 Author:
Sue Rowe
Phone:
954-790-7706
Dated:
October 17th 2019
Views:
186
About Sue: ...