To Sell Or Not To Sell That Is The Question
You think you want to sell your home but the question is ... when? Although there are no hard and fast rules as to when is the right time, and the decision to sell is a very personal one, you may want to consider the following to help you in this decision.
1) Is it a seller's market or buyer's market? As this question suggests the market trend will influence how quickly a property will sell and the price it will sell for. A buyer's market indicates an abundance of properties for sale coupled with fewer buyers looking - this means home prices are usually driven down and may take longer to sell. A seller's market indicates fewer properties are on the market coupled with a higher number of buyers looking for properties, therefore, property prices increase as demand surpasses supply and homes sell much more quickly. Obviously it would make sense to wait for a seller's market situation but that may not fall into your personal circumstances time wise.
2) When is the best selling season? Just as there are productive seasons for selling certain items of produce, the real estate market too has its seasons. Buyers are usually more active in looking for a home during the spring and early summer months, however this may be a little different for the vacation locations such Orlando as this may also include times when the attractions are looking for more staff (especially in the weeks running up to the holidays). However for the traditional home market there are usually less buyers looking during the holidays and the winter months.
3) How long have you lived in your home? The length of time you have lived in your home can have quite an impact on your tax free earnings from the sale. If a couple own the home then they can earn $500,000 on the sale of their home if it is a primary resident which may be split $250,000 each tax free. For a single person it is $250,000 - however you have to have owned your home for at least 2 years, have lived in it for 183 days per year or lived in it for 2 years out of a continuous 5 year period to qualify - timing is everything to take advantage of this and it it always advisable to consult with a tax expert on this
4) How do I look? What is the condition of your home? - look at your home with 'buyer's eyes' is it looking tired, does it need some attention and repairs - if so address these before listing the home that way you will get a better list price also most buyers are looking for a clean and turn-key ready home to move into. If you can't or don't want to spend money on your home before listing then you will have to price your home to attract a buyer who wants a fixer-upper property.
With these points in mind, is it your time to sell? If so give me call, let me help you make the right move.
Call me (Linda Sanders) or text me on 407-287-2393 or 863-576-1941. Visit my website http://linda.exitrealtych.com/index.php.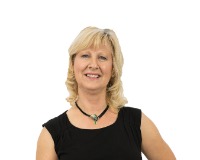 Author:
Linda Sanders
Phone:
407-287-2393
Dated:
April 1st 2018
Views:
260
About Linda: Co-owner of a multi-award winning property management company and award-winning REALTOR® I immig...