Things That Can Go Wrong During A Real Estate Transaction
What I love most about this job is that every day you learn something new and out of 3 to 4 transactions a day all of them will be different, providing you as a Real Estate Agent a new experience.
After two to three month working with your clients, finally and happily we arrive to the closing day, and you see the table full of paperwork to sign. Prayers then start, for everything to go smooth and perfect as expected. But every transaction is different as I mention before, and below I will provide things that could go wrong on closing day after couple of months working hard together with your clients.
· Lender drops the ball -- this is no so much fun closer to the closing date. Just as all real estate agent are not created equally, not are lenders. And, this is one reason to be sure to use your Realtor recommendations when it comes to lenders.
· Faulty appraisals -- This happens for a variety of reasons but, the top two reasons are that the appraisers have difficulty showing appreciation within a community whereas it's easy to show depreciation. The second reason this occurs is appraisal management companies send appraisers from out-reaching areas and they are not familiar with the comparable properties enough to generate an accurate appraisal.
· Sellers failed to properly complete repairs -- Please sellers, the best is to hire a contractor to make all the repairs and be certain that they will provide you warranty as well. Having someone doing this for you will make your life easier and you will have a piece of mind knowing it was done by a professional.
The last but not least is,The SELLER decides not to SELL! No No No.. I consider this a heart broken buyer. I understand that selling your home is a big step and a huge decision to make. However, if you are not certainly sure you want to sell please advised sooner than on the day of closing. I know this last point can take a little longer and has lots of topics to talk to by itself. Therefore, I will be covering more details in a different blog.
Make sure to follow me for more topics and feel free to reach out to me with any questions you might have.
Thank you
Regards,
Yeni Lozano
Realtor®
EXIT Realty Champions in Davenport, FL
Email – yenil.exitrcg@gmail.com
Facebook -- https://www.facebook.com/yeniyourrealtor
Pinterest -- www.pinterest.com/yenilexitrcg
Instagram -- yeni_yourcentralfl_realtor
Snapchat – Yeni Central FL Realtor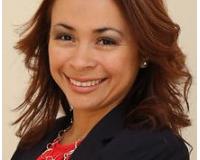 Author:
Karol Alvarenga
Phone:
321-201-5318
Dated:
February 11th 2017
Views:
643
About Karol: Check out my Website: http://karol.exitrealtych.com ...