Taxing Access To Internet Banned By Congress
Taxing Access to Internet Banned by Congress
Today, nearly all of our homebuyers begin their search for a home online. Access to the internet is critical to be able to research communities, neighborhoods, schools, crime and etc. Realtors understand this, and we guide and consult with our customers daily to understand and make good decisions with the data available to everyone.
Can you imagine if the big Internet providers were allowed to tax and monetize even further our access to the Internet restricting important decision information to only those who can afford it?
One of the greatest benefits of buying or selling a home in today's market as opposed to 20 years ago is that the market is transparent. Homes that are overpriced do not sell unless repriced and more than often if they don't sell in 90 days or less will have to be discounted severely to compensate for the mistake.Homes that are underpriced generate multiple offers so fast your head will spin but will generally sell within percentage points of their market value.
Go looking for a good rental in Orlando and you will be chasing homes with others who access to the same information.
Some special interest groups have advocated for Internet taxes. To this day 10 states still tax Internet access, but not after 2020. That practice has been banned by Congress.
The National Association of REALTORS® has been one of the biggest advocates for making the ban permanent and ending the taxes because of the importance of the Internet to the industry.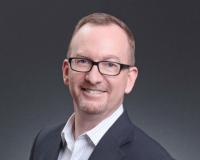 Author:
Lance Whipple PA
Phone:
407-494-6030
Dated:
March 13th 2016
Views:
822
About Lance: Lance is a Retired Air Force Officer and skip-generation real estate agent -- his grandparents ran a...