Tax Deductions For Homeowners
It's no mystery that everyone wants to save as much money as possible, especially when it comes to the dreaded "t" word- taxes. If you are a homeowner, you need to be informed about all of the tax deductions available to you. I have compiled a list of these tax deductions from a few websites (all hyperlinked at the bottom of this blog post). Talk to your accountant or tax preparation specialist about these today!
- Mortage Interest- You can deduct mortgage interest from as many properties as you own! Also, if you own a boat or RV (one that has cooking, sleeping, and bathroom facilities) you can deduct these as well! (Bankrate)
- Points- You are allowed to deduct these the year after you paid them to lower your home loan. (Bankrate)
- Property Taxes (Bankrate)
- When you do sell your house, you are entitled to a $250,000 exclusion on any profit, as long as the owner owned the home for two years and lived in it at least two of the last five years. For married couples, you can exclude $500,000! For example, if you are single and you bought a house for $150,000, lived in it and sold it for $300,000 two years later, you would not have to pay any taxes on the gain because the gain was only (and I say "only" very lightly...) $150,000. Yipee!!! (Bankrate)
- Home Improvements Made for Medical Care- Let's say someone in your household falls ill and you need to make your home wheelchair accessible. You can deduct all costs associated with those improvements. (Turbotax.Intuit.com)
What is NOT Tax Deductible (Sorry!)
- PMI Insurance
- Property Hazard Insurance Premiums
- HOA dues
- Depreciation
- Closing Costs
- Local Assessments
- Home Improvements (But wait! Save your receipts because if you sell your home and your profit is more than your $250k exclusion, your receipts could allow you to increase your basis for your house)
http://www.bankrate.com/finance/taxes/home-sweet-homeowner-tax-breaks-1.aspx

https://turbotax.intuit.com/tax-tools/tax-tips/Home-Ownership/Home-Ownership-Tax-Deductions/INF12005.html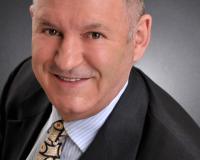 Author:
Steve Humphries
Phone:
863-557-9563
Dated:
February 7th 2016
Views:
627
About Steve: Steve Humphries, Broker & Co-Owner of EXIT Realty Champions, has been in the real estate business si...