TIPS AND TECHNOLOGY TO MAKE A TIDY HOME AN EASIER AND QUICKER CHORE
If you are thinking of selling your home and worry about keeping it looking good for any last minute viewings then you might find these tips useful.

Add technology - as we are all using technology in every day life then this can also mean in helping with the cleaning. I use a vacuum cleaner that works on both carpet and hard surfaces so I don't need to swap and change with the surface, but you may also want a vacuum cleaner that is also a spray/steam cleaner. I haven't yet bought one of those programmable robot vacuum cleaners that just get on with the job, while you do something else, but I'm thinking about it.
Keep sweaty hands and scratches at bay - According to the 'experts ' using a citrus based furniture polish on appliances creates a low friction surface that reduces the possibility of scratches apparently it also leaves an oily layer which keeps sweaty palms and fingerprints at bay.

Recruit a cleaning crew - this does not mean hiring a contract cleaner, but you could get the family to help out with chores - even if it's just the children tidying away their toys and putting their laundry into laundry hampers.

Create a clutter free-zone - we all leave 'stuff' on the sofa, jackets or bags hanging from the back of chairs, papers or magazines piled up on the coffee table, it's so easy to let it pile up.. So create at least one area where no personal items can be placed - a logical place is the kitchen counter - if this is kept clutter free it is easier to prepare meals and is more hygienic too. Use containers, bins etc so that items such as toys, papers, can be put out of the way and out of sight quickly, why not use containers to keep the garage clutter free too,
Keep the chores at bay - I try to do a chore a day which takes no more than 30 minutes - this keeps the chores from becoming a 'mountain' - use tools that help you best and make the chore easier and quicker - for instance if you are short like me then get a duster with a long handle to reach those high up places and the fan blades. The same routine applies to bathrooms - I wipe down basins and toilet bowls every day - it keeps everything looking and smelling clean and fresh but takes very little time and effort.
Hopefully these few tips will help you cope with any short notice viewings of your home and will give you more time to do things with the family or just relax.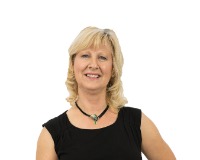 Author:
Linda Sanders
Phone:
407-287-2393
Dated:
May 1st 2016
Views:
308
About Linda: Co-owner of a multi-award winning property management company and award-winning REALTOR® I immig...