TENANTS OF THE LATEST AIRBNB BRANDED COMPLEX IN NASHVILLE FEEL BLINDSIDED COULD THIS IMPACT KISSIMME
Does the above heading peak your curiosity? It's the heading from a recent article
https://skift.com/2018/08/15/tenants-of-the-latest-airbnb-branded-complex-in-nashville-feel-blindsided/
Here's the opening paragraph of the article
".....The developer behind Niido Powered by Airbnb, the hotel-like concept that was first announced in 2017, is at it again.

Newgard Development Group last week angered the residents of its latest Niido project when it informed them that their luxury apartment complex in Nashville would soon not only allow, but encourage, tenants to rent out their units on Airbnb....."
So why should anyone who is an owner or long-term tenant be bothered about this?
"....In a Niido Powered by Airbnb building, residents are encouraged to rent out their units on Airbnb and, in return, their landlord — Niido/Newgard — collects a 25 percent commission whenever they do. These complexes also feature services that you might find in a hotel, such as a front desk concierge or agent....."
So should a potential buyer or tenant or existing resident or tenant in such an apartment/condo building/resort in Florida or specifically Kissimmee be worried? See below,

"...The relationship between Niido and Airbnb is somewhat similar to how a hotel company lends its brand name to an individual hotel owner. Only in this case, Airbnb is extending its brand name to a multifamily housing developer.

And yet again, as was the case in Kissimmee, Florida, where Niido purchased an existing apartment community, the residents of Nashville's Olmsted have said they felt "blindsided" when they finally got confirmation that their home would soon become, essentially, a hotel..."
Airbnb is evolving from a portal for homeowners with a spare bedroom to rent out to a tourist/paying guest to generate additional income, to creating 'apart-hotel' vacation accommodation in what are residential apartment/condo complexes, so a resident could literally be surrounded on either side and above and below their family home with noisy vacationers who do not keep regular hours, may be boisterous, transient in nature and not necessarily respectful of the property or its residents.

For an owner/ investor of a condo/apartment with a long-term tenant, this may cause you issues as your tenant(s) may not want to renew their lease and new tenants may be hard to find.
For a potential investor, you may want to invest in such a property and generate income from short-term vacation rental ...

To do so would mean registering your apartment/condo(s) for your Local Business Tax License plus pay a registration fee for the Internal Revenue Service, and also with the Department of Business and Professional Regulation - the government body who regulates, hotels, motels, restaurants and vacation properties and who have very strict regulations for vacation properties.
Vacation properties are subject to both Local Business tax and State sales tax.
So what you need is a REALTOR® who understands this market and a management company (if you live out of town/State/Country) to ensure vacation guests respect your property, the property is maintained and arrange for maid service when the guest checks out. I am a fully experienced in both aspects and help many investors find the right property for vacation rental purposes as well as managing the property; dealing with the day to day issues that comes with a vacation home, including the taxes, utilities, and licenses
If you are a renter this may be the time for you to consider your options, perhaps you have been considering becoming a homeowner rather than a tenant, living in a more residential neighborhood in a house/villa rather than an apartment or condo. If so why not call me to discuss your options - it may be more straightforward than you think.
If you are considering investing in vacation rental property then give me a call - I have over a decade of experience in property management of vacation homes and also helping both sellers and buyers.
Let me help you make the right move!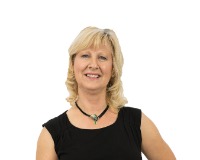 Author:
Linda Sanders
Phone:
407-287-2393
Dated:
September 1st 2018
Views:
693
About Linda: Co-owner of a multi-award winning property management company and award-winning REALTOR® I immig...