Successful New Years Resolutions
Lately I have heard a lot of people discussing how they are not making New Year's Resolutions this year because they never keep them anyways. New Year's Resolutions CAN be successful- if you follow some simple steps. I found a great list of steps via LifeHack.com that I would like to share with you.
1. Just pick one thing.
The more you try to accomplish, the harder it is. Pick one thing, and focus all your energy on it. With that being said, it also needs to be attainable. Don't make your resolution to run a marathon if you have never walked a day in your life; instead, resolve to walk a 5k, or even let your goal to be to walk 10 miles per month. You can always add to a small goal if you realize a few months into 2016 that you set your goal to low.
2. Plan ahead.
Start bookmarking web pages now, or visit your local library to read up on what to do to achieve your goal. Create a plan with mini goals. Buy a calendar so that you can keep track of what needs to be done later on in the month or year.
3. Anticipate problems.
Nothing in life runs perfectly smoothly. Jot down a list of issues that could arise with your goal. For each problem, try to also write down a solution (or a way you can prevent the issue from occurring).
4. Pick a start date.
You do NOT have to start on January 1st! Pick a date that works for you. For example, if you want to start a weekly running program, it might be best to start on Sunday. Find a day that you are in good spirits and ready to be successful in your goal.
5. Go for it.
On your start date, make sure you go for your goal 100%. Create a small commitment card (or a few, for different places) that you can look at throughout the day. For example, "I enjoy a clean, smoke-free life."
6. Accept failure.
Forgive yourself if you fail. Try to analyze the situation and figure out what led to your failure so that you do not make the same mistake again, or put yourself in the same situation. They key is not to give up- realize that giving in to temptation is part of human nature, and move on from it.
7. Plan your rewards.
A big reward is great, but you will want to plan small rewards along the way as well to keep yourself going. Talk to family and friends to get suggestions for what these could be. The first few days and weeks, you should be rewarding yourself frequently; decrease the amount of rewards as time goes on.
Source: http://www.lifehack.org/articles/featured/7-steps-for-making-a-new-years-resolution-and-keeping-it.html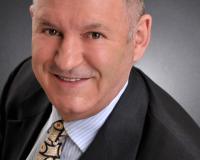 Author:
Steve Humphries
Phone:
863-557-9563
Dated:
December 29th 2015
Views:
615
About Steve: Steve Humphries, Broker & Co-Owner of EXIT Realty Champions, has been in the real estate business si...