Some Investors Are Focusing On Build To Rent Homes
In an article that I read on floridarealtors.org it states that investment companies are betting big that the rental boom will continue. Which is the main reason they're still snatching up properties even as foreclosures dry up. Still, some analysts in the Real Estate industry warn that landlord companies may be miscalculating how long the rental boom will really stick around.
Alex Sifakis, president of JWB Real Estate Capital, which has built around 450 rental homes in Jacksonville, Fla., since 2011 says investors are expecting newer homes will bring in higher yields than existing properties. A new single-family home rental tends to fetch a higher rental income – 5 percent to 8 percent more than an older, renovated home –
Following the financial crisis, investors purchased cheap foreclosures and then rented these single-family homes out for profit. It's a move that worked for several years, but now overall there are fewer homes on the market, there are fewer foreclosures to buy, and to top it off home prices are on the rise. This has prompted more investors to turn their focus to build-to-rent. If they can't find a home to rent, looks like they'll build one themselves.

In this article they highlight three investor builders who are major players in the build to rent market. American Homes 4 Rent, the largest publicly traded landlord by number of homes, is buying up lots and houses. U.S. Colony Starwood Homes says it plans to buy at least 600 just-built properties over the next year from more than a dozen builders. AHV Communities LLC says it's planning to buy entire neighborhoods of single-family residences that would be available for renting.

These landlord companies believe there are many people who want single-family homes but still can not afford to buy. Therefore, they believe the rental market will stay strong for the foreseeable future.
Buying new does cost investment firms more than acquiring an existing home. However, companies are searching for any and all discounts from builders. They're also able to put less into maintenance and repairs on the new homes, this tends to help make up for added costs of buying new.It is true thatthe home ownership rate in the U.S. has been hovering near a 51-year low. Although, Census data does show the number of owner-occupied homes increased faster than the number of households who are renting for the first time since 2006 in the first quarter of this year.
Source: floridarealtors.org (news archive)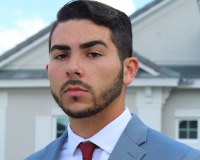 Author:
Dante Escobar
Phone:
863-259-9307
Dated:
May 31st 2017
Views:
245
About Dante: ...