Should A Non Resident US Property Owner Report Rental Income To Their Home Country Tax Authority
Here are a couple of interesting comments from my friends at Harding Bell International Inc

Should A Non Resident US Property Owner Report Rental Income To Their Home Country Tax Authority

Many countries, including Canada and United Kingdom, require U.S. property owners to report income from overseas investments. While there are tax treaties between the U.S. and many countries you may still be required to report overseas income - check with your local taxing authority for confirmation.

U.S. Gift Tax Planning

Thinking of gifting your share in U.S. real estate? Read on...

Gifts of directly-owned U.S. real estate generally should be avoided. The gift tax may be avoided by holding real estate (or other tangible assets) in a corporation or other entity and making gifts of the corporation's stock, up to the annual exclusion limit.


Gift tax is generally the responsibility of the donor. The annual exclusion is currently $14,000 with tax rates up to 40% on the balance. This exclusion can be modified by tax treaty.


PLEASE NOTE THE FOLLOWING STATEMENT ISSUED BY THE FLORIDA DEPARTMENT OF REVENUE: Effective from January 1, 2017, the combined state and local sales and use tax rate for Osceola County increased to 7.5%
The Tourist Development Tax (TDT) remains at 6%, however tourists and visitors renting accommodation/equipment in Osceola County during their stay and homeowners paying tax on rental income received plese note that the combined tax charged is now 13.5% NOT 13%.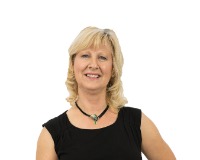 Author:
Linda Sanders
Phone:
407-287-2393
Dated:
February 1st 2017
Views:
315
About Linda: Co-owner of a multi-award winning property management company and award-winning REALTOR® I immig...