ROVER AND TIDDLES NEED A FRIENDLY HOME ENVIRONMENT TOO
Did you know that nearly two out of three Americans own a pet with many pets are looked upon as a member of the family? It is important therefore that your home is a friendly and homely environment for them too.
SLEEPING AREA(S)
Dogs are happier with a designated sleeping space or area - as they still have the instincts which go back to when they lived in packs and slept in a den. Apparently 69% of owners have their pets sleeping in or on their beds with them, but if you are not in that percentage it is important your pet has a quiet area they can claim as their own. The sleeping space/or area can be a pet bed or crate in the corner of a room, even your own bedroom if you want them with you but not on your bed ... or if you have the space and inclination you can turn a spare closet or bedroom into a pet room. You may want to create 2 sleeping areas one for day-time use and the other for bed-time.
WHERE CAN I GO POTTY?

If you have both cats and dogs it is important that your cat has a private place to do her/his business without being bothered by the dog. It can be in a closet that has a cat flap/entry point too small for a dog to access. If you have a cat that sprays then line the 'potty space' with plastic or similar material for easy disinfecting. If you have a small dog then a cat litter box may also be solution for them if they cannot get outside very often.
If you have a pet door in the door to the outside, enabling your pet to come in and out of the house as they please, you may want to consider upgrading the pet door to one with an insulated flap that can withstand 40-mile per hour winds .... Another alternative is a 'through-the-wall-entry door that is self framing - this is especially useful if you have doors with glass panels.

If you don't want uninvited 'guests' gaining access to your home then you will need to consider a pet door with a 'locking mechanism that can only be unlocked by the 'electronic/magnetic key' installed in the pet collar which automatically unlocks the pet door as your pet approaches.
PLACE OF ITS OWN
If your cat or dog likes to spend time outdoors you may want to consider constructing house or kennel just for them. Make sure it is well insulated against the elements and has proper drainage. It should be large enough to allow your pet to stand up, turn round and lie down ... if you want to really pamper your pet you could install air conditioning or heating inside the pet house/kennel.
Cats need to have various levels to laze and sit on - this could be as simple as an unobstructed window ledge, or a low or medium high table or bench. There are even screened units that extend outside a double-hung window - using the same principle as a window mounted air conditioning unit.
SAFETY
It is not a good idea to let your dog roam the neighborhood so make sure your yard or home perimeter is secured with an appropriate fence or wall , or even an electric fence. If you want to keep your cat in the yard then a specially crafted cat fence is a good idea as they cannot climb up it.
If your dog has a habit of bolting out of the house as soon as you open the door then screw an eyehook in the wall and attach a leash to it. Whenever you need to open the door, leash your pet to the wall first.

As for inside the home you need to think of your pet as a curious toddler and take appropriate action. Place the kitchen trash can, in a closet or an under-counter cabinet with a child lock on the door. As for cleaning products, medications, etc if you can't put those out of reach then make sure they are either in a lockable cupboard/cabinet or strong box.
PAMPERING YOUR PET
Construct a ramp outside the front/back door to help pets with arthritis and stiff joints to get in an out with ease

Under floor heating system to keep pets warm during the winter - after all their bodies are closer to cold floors than their human family members

A dedicated pet shower near the main point of entry (a walk-in shower half the height of the average shower) - will make washing muddy paws and tummies quick and easy

Add a recessed shelf or low stand to allow pet food bowls to be raised off the floor - this makes it easier for older pets at mealtimes.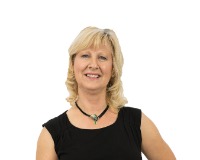 Author:
Linda Sanders
Phone:
407-287-2393
Dated:
November 1st 2015
Views:
584
About Linda: Co-owner of a multi-award winning property management company and award-winning REALTOR® I immig...