PET FRIENDLY ORLANDO RENTAL PROPERTIES THE PROS AND CONS
There are just as many reasons to offer pet friendly accommodation as there are not to.

An advantage to being pet friendly is it opens the property up to a wider pool of renters and thus more income.
Some owners/landlords are reluctant to allow pets into their property because of noise, damage or liabilities they can cause, but none pet owners can be just as noisy and cause as much if not more damage than a well behaved pet. Also an owner/landlord accepting pets can always ask for a higher security deposit or increase the rent when accommodating a pet.

For short term/vacation rental a number of owners are quite happy to accommodate pets and will charge additional none refundable deposits or increase the nightly rate accordingly, however, as an owner or property manager there are some issues you need to take into consideration, mainly:
Is the next guest (after the pet owner) allergic to pet dander causing them to have a fit and/pr be hospitalised? This is probably the most serious consideration to take into account when deciding whether to become pet friendly or not. Some people are exceptionally allergic to pet dander and a normal end of stay clean is not going to clear the property of residue enough to prevent an allergic reaction or fit. Therefore it is best not to accept back to back bookings if you have accepted a client with a pet - allow at least 3 days between bookings to allow for a deep clean of them home to remove as much dander and hair as possible.
How much of a deep clean after a pet is needed?
1) All carpets will need to be shampooed
2) All soft furnishings will need to be vacuumed and if need be steam cleaned
3) Comforters will need to be laundered or dry cleaned
4) Filters - air conditioning and in appliances will need to be changed and air conditioning systems will need to be flushed out to remove any dander/hair residue being blown into the general air/atmosphere in the property.
5) Shelves and nooks will have to be washed down
6) Furniture and appliances will have to be pulled out so floors and surfaces cab be thorough vacuumed, swept and/or mopped
Owners accepting pets must also take out extra liability insurance to cover themselves in case the pet harms a neighbor or trades person/contractor coming or working in the home while the pet is in the property.
When accepting a short term/vacation rental with a pet also ascertain what is going to happen to the pet during the day, are the clients taking the pet out with them when the go out or will it be left in the home on its own all day with the opportunity to cause damage due stress at being alone in a strange home or boredom.
A pet friendly rental home can increase its rental potential and income but it needs careful thought and attention to ensure any profits made are not eaten with after care or insurance costs, irrespective or whether it is for a long term tenant or a short term vacation property.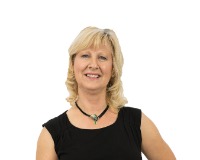 Author:
Linda Sanders
Phone:
407-287-2393
Dated:
January 1st 2016
Views:
355
About Linda: Co-owner of a multi-award winning property management company and award-winning REALTOR® I immig...