Orlando Rental Affordability Tanks
Orlando is number 103 of 150 cities for rental affordability. Which means rents are higher compared to incomes in Orlando than other parts of the Nation. And as many folks moving to Orlando figure out very quickly, the rental market is super competitive.
Read more here: 2017 Worst And Best Places To Rent
Here is what renters are up against in Greater Orlando...
Yesterday I spoke with a property manager about a listing he placed Thursday in Davenport for $1650/month and over the weekend they received 50+ inquiries and took several applications. The problem is it will take several days for the applications to be reviewed and eventually a lease will be signed, all the while the property will remain actively advertised giving people who are searching through very limited rental inventory false hope and frustrating them more when they can't get their calls and voicemails returned!
Sound familiar?
On the flip side, Orlando is number 15 for quality of life!!! Your best bet to enjoy the Orlando lifestyle is to buy a home as soon as possible. It is much cheaper than rent and there is less competition. You can even buy a new-build, never-been-lived in home for less than renting. Friday my client closed on a NEW 3 bed 2 bath townhouse with a single-car garage with 0 downpayment and $1320/month PITI. The same home rents for $1500/month payment. She is moving out of her $1700/month apartment on Saturday.
Give me a call at 407-494-6030. I give a free Home Rental & Buyer Consultation that will help you in your given situation.
Check out these new build homes in Davenport, that can be less than renting.

Click here for all the results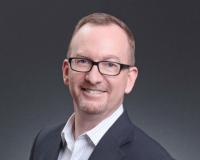 Author:
Lance Whipple PA
Phone:
407-494-6030
Dated:
August 1st 2017
Views:
352
About Lance: Lance is a Retired Air Force Officer and skip-generation real estate agent -- his grandparents ran a...