Oct 8 2015 Pool Direction
Hi Everyone!,
Today I want to talk about pools in relation to the sun.
Sun exposure is important in different ways to different people.
A lot of northerners (from North America or Canada) come down for the winter and return in the spring. They want a pool facing the sun during the winter (south facing pool).
In the summer the sun comes from the north so vacationers want a north facing pool.
Some people prefer sun in the morning so an east facing pool is perfect for this.
Sun in the afternoon is great for people who want to use the pool in the afternoon.
So the next time you buy a house with a pool think about your preferences with the sun in mind.
Until next time!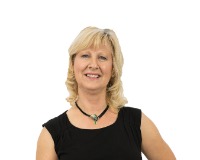 Author:
Linda Sanders
Phone:
407-287-2393
Dated:
October 9th 2015
Views:
706
About Linda: Co-owner of a multi-award winning property management company and award-winning REALTOR® I immig...