Maybe An Over 55 Comunity Is Not For You
As promised in my last piece, not everyone who decides to retire to Florida chooses an adult age restricted community. Here are some of the reasons that another type of residence might enter into the decision making process when determining where to purchase a retirement home.
HOAs. Home owners associations control a multitude of items in a community. Some retirees on a strict budget may choose a standard residential community to avoid the fees associated with the home owner's association which are a fairly normal staple of age restricted communities.
I brought my pickup truck! Adult communities come in many shapes and sizes, from town houses and condos to double wide mobile homes and of course single family residences. Garages are normally small or non-existent. If you are not yet ready to part with the duelly pickup truck, the fishing boat or the 16 foot trailer, there probably won't be room for storage in these type of communities. Of course, these items can be stored at a storage facility, but if this is your lifestyle, there may be better home choices.
Squeezed feeling. Most, but certainly not all adult communities have smaller homes. Often the homes are built on smaller lots and close to one another. Many who retire today are well under the traditional retirement age and are choosing only to move to another place, not to change their size of their pre-retirement home....Downsizing is not for everyone.
Central Florida offers a bountiful assortment of choices in the housing market. Adult Communities fill the need of some and not for others. We can help with whatever type of community that is chosen!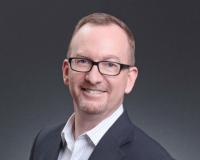 Author:
Lance Whipple PA
Phone:
407-494-6030
Dated:
August 31st 2017
Views:
136
About Lance: Lance is a Retired Air Force Officer and skip-generation real estate agent -- his grandparents ran a...