Looking To Buy A Home Here Have Plenty Of Great Reasons To Make Their Dream Come True This Year
(Orlando, FL) – The 2017 forecast for Central Florida is hotter than ever and homebuyers looking to buy a home here have plenty of great reasons to make their dream come true this year. Besides the well-known reasons for wanting to live in Central Florida including the fabulous weather, living close to the beach, plenty of entertainment and sports venues, year-round outdoor recreation opportunities, and with no state income tax — a low cost of living, there are still even more great reasons to purchase a home in Central Florida in 2017.
REASON #1: RENT – In Central Florida, rent is expensive. According to a study by the Harvard Joint Center for Housing, Orlando ranked second in the country for increase in rent prices for one-bedroom apartments. Unlike a rental payment, which has a tendency to increase with inflation, a mortgage payment is much less likely to see drastic changes. Plus, rent payments go straight into the pocket of the landlord. By paying a mortgage you are helping to build your own equity and not someone else's. You are investing in your future.
REASON #2: INTEREST RATES – Everyone is wondering what mortgage rates will do in 2017. The historic U.S. presidential election blew away all previous predictions causing interest rates to jump. Business and personal finance publisher, Kiplinger, says current rates will likely persist through 2017 and that we shouldn't expect to see rates rise "too far, too fast." In the 4s, rates are still historically low. At one time, a 5% rate was considered "too good to be true." In conclusion, today's interest rates are probably one of the best reasons to buy a home in 2017.
REASON #3: HOME VALUES – Nationwide, home values are on the rise! A CoreLogic Inc. report shows that Florida's year-over-year home price increase for October 2016 was the seventh-highest in the country at 7.8 percent, putting it in the top 15 percent in the nation. Another 4.6 percent increase is forecasted by October 2017. As the value of the home you buy increases, you gain equity. The more equity you have, the more you can expect to gain from it if you sell. Or, the more you can get back in a cash-out refinance to put a child through college, boost you retirement fund or make home improvements.
REASON #4: DOWN PAYMENTS – One of the biggest reasons people don't buy a home is because they don't believe that have enough saved for a down payment. The belief that you need to save 20% is not true. Today, there are a large number of low down payment mortgages available. As with all mortgages, eligibility will depend on your financial situation. Your lender will work with you to find your best option.
REASON #5: ECONOMY – According to University of Central Florida economist, Sean Snaith, Florida's economy is expected to accelerate at a faster pace than the nation's economy for the next four years. In Central Florida, tourism has remained strong. The unemployment rate is lower than the national average and wage growth is steadily increasing. As the sting of the recession fades, more people are moving again, and they are moving to the Sunshine State. The Realtor.com 2017 national housing forecast placed Orlando among the fastest-growing top 100 metro areas.
REASON #6: THE HOMES – Central Florida boasts some of the most amazing homes in the world. Celebrities and CEOs are not the only people that are able to enjoy the beauty of a Florida home.
COME TO SEE MY WEBSITE - http://kathy.exitrealtych.com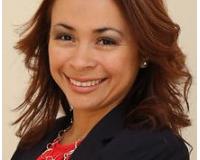 Author:
Karol Alvarenga
Phone:
321-201-5318
Dated:
March 15th 2017
Views:
289
About Karol: Check out my Website: http://karol.exitrealtych.com ...