LIVING A GREENER LIFESTYLE
Living greener isn't just about conserving nature, although this very important, it's also about saving money. So whether you are buying a new build or a fixer-upper you will want to take these 4 points into account.
1) Insulate against air - in terms of both heating and cooling a well-insulated home conserves energy better by creating an airtight seal, locking out any potential hot or cold air drafts. Things to consider are triple pane glazed windows, well-fitting doors, well-insulated walls, roof, and basement.
2) Make energy efficient choices - inefficient appliances may cause a spike in your utility usage (electric, gas, water). LED light bulbs conserve energy more efficiently than the old filament type. If possible replace old appliances with high-efficiency models. Install water conserving bathroom fixtures such as dual flush toilets to help cut down on overall water usage.
3) Try to ensure you rely more on natural light during daylight hours to keep down the cost of electricity - with a new build check if the windows are designed to increase the amount of natural light - if you are buying a fixer-upper consider changing the old windows for more light enhancing designs. Regarding the interior consider creating a more open plan design to maximize the flow of natural light throughout your home.
4) Design it to last - Trends come in and out of style very quickly so for larger architectural features choose design elements which will stand the test of time, reducing the likelihood of another renovation in the near future. Leave the trendy design choices to smaller decor pieces that can easily and inexpensively be switched out as necessary.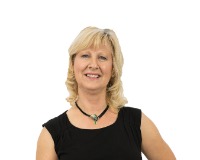 Author:
Linda Sanders
Phone:
407-287-2393
Dated:
March 1st 2019
Views:
176
About Linda: Co-owner of a multi-award winning property management company and award-winning REALTOR® I immig...