KEEP YOUR HANDS OFF MY MONEY
If you sold your property during 2011 and had FIRPTA withholding applied you only have until June 15th 2015 to file for a refund of overpaid withholding. Many nonresident sellers assume the 10% withholding applied at the time of sale is the tax due on the transaction. This is not the case; FIRPTA withholding ensures that the appropriate tax is paid in the event of a gain. If you did not apply for withholding certificate at the time of sale then you must file a tax return to obtain a refund of any overpaid withholding. Once the deadline passes, the IRS keeps your money!!!
The filing deadline for Form 1040NR nonresident US Individual Income Tax Returns is June 15th. If you have not already submitted your papers to our office, please do so at your earliest opportunity. We will review your information and file an extension to October 15th. There is no penalty for filing after June 15th where an extension is timely filed and no tax is due.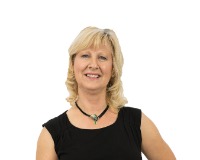 Author:
Linda Sanders
Phone:
407-287-2393
Dated:
May 22nd 2015
Views:
1,004
About Linda: Co-owner of a multi-award winning property management company and award-winning REALTOR® I immig...