Jun 6 2015 Patience And Commitment
Patience...you want a home yesterday? Homes are sold and new ones come on the market every day. Lost one you like?...another one similar will come on the market very soon. Don't panic!
My wife asks me from timie to time...where can I find a store that sells PATIENCE???
Commitment...choose ONE agent, commit to him or her, don't use many agents to find a home. We have access to the same homes on the market.
If after a week you feel you chose the wrong agent, choose another and advise the last agent of your decision.
Today I want to educate the buying public about what Realtors go through in trying to find homes for their clients.

We Realtors are just like everyone else, we have families, plans and priorities too.
Our lives are busy showing houses, going to our kids school activites, doctors appointments, trying to keep deals from falling apart before closing (which can lead to heavy drinking LOL), research for various clients, taking phone calls and responding to emails/texts all hours of the day and night, etc...
When we get calls from clients we really try to do our best to satisfy them. Sometimes it is impossible, sometimes it's not profitable. Rentals pay veryyy little commission versus the time we spend. Most agents don't deal with rentals for this reason.
I get calls to be at a property in 10 minutes when I am at least one hour away. Sometimes I have people wanting to buy/rent a house from far away without visiting the property. This is very tricky! I have shown homes at 2am for clients arriving the same day and leaving the next day. We are asked to work strange hours, during birthday parties and during approaching hurricanes hahaha.
Most of us want to help from the depths of our hearts. We get pleasure from finding the right home for our clients and sometimes making very good friends in the process. Please be considerate when searching for a home. Give us agents sufficent notice when setting showing appointments. We have to contact other agents which can take time.
We want to help and make money at the same time. In order for us to help you we have to earn a living too, just like you. So organize your priorities and please give us enough notice to fit you into our daily lives :)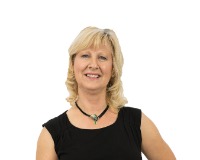 Author:
Linda Sanders
Phone:
407-287-2393
Dated:
June 6th 2015
Views:
679
About Linda: Co-owner of a multi-award winning property management company and award-winning REALTOR® I immig...