Jun 13 2016 16959 1
Clermont, Florida Real Estate: Why Buy Property There
Clermont Florida is one of the most budding and picturesque places to live in because of the Rolling Hills, the weather and other great benefits. People love to settle in places where they can feel a sense of community, where shops and schools are easily accessible, weather is good and Clermont is a place that supports this. Therefore, Clermont Florida is a popular choice amongst home buyers.
Due to the location's popularity, many people choose to buy their house in Clermont. Clermont is home to thousands of individuals today. There are many reasons why one should buy property in Clermont, Florida. Some of these reasons are:
It's Affordable
Amongst the many reasons why you should buy property in Clermont, Florida is that the property there is affordable as compared to other encircling areas. You can easily get a good house (3 bedroom at a minimum) for a price range between $150,000 to $200,000. The standard price of homes in the area range from $100,000 to $200,000. There aren't many areas in Florida where you can get a good 3-4 bedroom house but in Florida you can. Clermont, therefore, is a home to many because of its affordability.
Weather
Another popular reason why people choose to buy property in Clermont, Florida is that the weather conditions are very favorable. The sun is favoring you all day long and people in Florida generally tend to love the sun. If you are a nature lover and want a home that suits you in every way especially weather wise, Clermont Florida is your place to buy a home. Buying a home in Clermont means that you can enjoy many indoor and outdoor activities. It is that simple.
Minimal Population
Another reason why you should buy property in Clermont, Florida is that the population is quite limited so you can benefit from many advantages such as low traffic, low pollution and others. Moreover, roaming around in the city will not be a hassle if you are in Clermont because the traffic is low so day to day chores become easy to do. You will not have to get stuck in the pathetic traffic day in and day out and rather peacefully live your life there.
Education
Education is one of the key factors that people look at when they buy property. The education system in Clermont, Florida is outstanding. There are many local education establishments such as the Minneola Elementary School, South Lake Charter Elementary, Grassy Lake Elementary, East Ridge High School. only to name a few. Parents can make full use of these education systems and send their children to some of the best education facilities there are.
The median income of a household in Clermont is said to be $39,290, which is not bad at all. The per capita income for the city is $21,099. Poverty is also pretty low in Clermont.
Therefore, there are many reasons why Clermont, Florida is an ideal place to live in. The education system is great there, the population is very appropriate and the weather there is there to favor all of these conditions.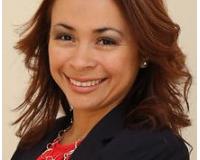 Author:
Karol Alvarenga
Phone:
321-201-5318
Dated:
June 13th 2016
Views:
263
About Karol: Check out my Website: http://karol.exitrealtych.com ...