Investing In Central Florida
Orlando is located in Central Florida, which in itself is an ideal location for vacation home buyers looking to take annual trips to a place with warmer weather in the winter. For about eight out of twelve months, Orlando is warm and sunny, perfect for those looking to spend their vacation or retirement in beautiful weather.
Conveniently located, Orlando is not only home to many theme parks, but it is also only an hour or so away from several beaches. Cocoa Beach and Daytona Beach are just over an hour away from Orlando, and Clearwater Beach and Treasure Island are also within driving distance of the resort community.
For those looking for more culture when buying a vacation home, Orlando fits that bill as well. The arts in downtown Orlando have plenty to offer for those looking to broaden their horizons with gallery shows, The Orlando Ballet, and the Florida Opera Theatre.
Orlando, Florida is the place for all your home buying dreams. Home buyers choices are plentiful to match a variety of lifestyles for a diversity of clients. If you can imagine it, Buyers Broker of Florida will work hard to find it. These Orlando buyer agent specialists can find, show, analyse, negotiate and take care of your every home buying need including helping with financing, inspections, and home closings.
Many investors find that owning investment property saves money on their taxes. Check with an accountant to find out what tax advantages you'll receive when you invest in Central Florida real estate.
Local area homes are priced affordably, but are poised to rise. If you buy now, the value of your property is likely to go up. If this happens, you'll make money simply by owning a home. An investment property rented out to someone else has the potential to earn income. Many landlords get monthly cash flow from their Central Florida real estate.
Conditions are ideal for buyers to find their dream home. Inventory is plentiful in all price ranges. But as sales volumes increase, inventory levels are likely to shrink. That reality translates into this advice for buyers: Don't wait too long. Real estate investment offers a unique opportunity to leverage your assets by financing part of your purchase. This allows you to use the bank's money to make your own money.
Having a vacation home that your family visits a few times a year is the perfect chance to build lasting memories with your family. Having a home that is decorated with your furniture and personal touches, like family photos, will make going on vacation even more comfortable. Your family will have their favourite spots, restaurants, and friends to visit. Owning a vacation home in the premier destination of Orlando will also be sure to encourage more friends and family to stay with you in your ChampionsGate/Davenport home. Your vacation home is an excellent place to host family reunions and gatherings for years to come. The weather in Florida is nearly perfect, especially in the winter. Why not enjoy it by investing in a vacation home? You can spend a few weeks each year at your vacation property, and rent it out to other vacationers when you're not using it. Why not try out the Disney land which is close by?? There numerous benefits you stand to enjoy when you buy real estate in Orlando Florida.
My name is Dagma LeBlanc and I am a realtor who is ready to make use of my services to bring the best service to your door steps.
There are many great opportunities for investing in Florida real estate. If you are interested inpurchasing Orlando Real Estate, visit Exit realty champions' 7830 lake Wilson road Davenport, FI: 33896 to view our current listings or contact us at our website Dagma.exitrealtych.com (352-460-9019). You could equally send us a mail at Dagma@exiitrealtych.com.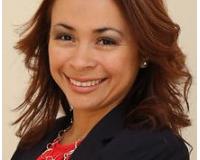 Author:
Karol Alvarenga
Phone:
321-201-5318
Dated:
January 1st 2016
Views:
546
About Karol: Check out my Website: http://karol.exitrealtych.com ...