IS EVERY HOME ABLE TO BE A VACATION RENTAL HOME
With the advent of all the online booking portals open to everyone for renting a vacation home it is VERY IMPORTANT for a buyer of an investment home - they want to rent out to vacationers = to know whether the community, area or even town/city has short term rental in its ordinance ... if it doesn't or is actively against such activity and you do rent out your home to vacationers you could find yourself in a lot of trouble and not just a large fine.
A vacation home for rental income purposes has to be viewed as a business ... Here in Florida vacation homes are regulated by the Florida Department of Business and Professional Regulation (known as the DBPR) - you have to apply for licenses and also be registered to pay State Tax and Tourist Development Tax within the State and County the home is located. So it's not just a case of buying a home and renting it out by the day, weekend, week or the month you have to follow specific rules and regulations.
Private renting out of a property/home for vacationers without proper regulation or causing nuisance to residential neighbors is not a 'Florida' issue alone - with the advent of organisations like AirBnb it has become a global issue with some cities now cracking down on such activity.

This is where I can help you ... as a vacation home short term rental property manager I understand the rules and regulations governing vacation homes and rental income from such activity. As a REALTOR® I can help you find the right home, in the right location that doesn't violate city ordinances or even community regulations ... not every community in Central Florida is a vacation community or a mixed use community (ie residential and vacation rental)... So call me
Linda Sanders, REALTOR® with EXIT Realty Champions
Call 407-287-2383 or
Email me on Lindarealtyfl@gmail.com or majesticvillas@gmail.com ---
Check out my website: http://linda.exitrealtych.com
Helping you may the right move
PS In the news for April 25, 2018 the BBC reported the following regarding Palma in Majorca - Palma has been an extremely popular vacation destination for over 50 years now .... please note that in the UK an apartment is referred to as a flat
The Spanish resort city of Palma, on the island of Majorca, is to ban flat owners from renting their apartments to travellers, becoming the first place in Spain to introduce such a measure.

The restrictions follow complaints from residents of rising rents due to short holiday lets through websites and apps.
Palma's mayor says the ban, to be introduced in July, will be a model for cities suffering with mass tourism.
But business associations say many families will be financially impacted.
It was not immediately clear if the ban was restricted only to private flats advertised by their owners on apps or websites.
Houses and chalets will be exempt from the restrictions unless they are located inside protected areas, next to the airport or in industrial zones.
The link below takes you to the full article:
http://www.bbc.com/news/world-europe-43878007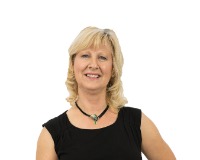 Author:
Linda Sanders
Phone:
407-287-2393
Dated:
June 1st 2018
Views:
538
About Linda: Co-owner of a multi-award winning property management company and award-winning REALTOR® I immig...