How To Make The Drawn Out Closing Process Speed Up A Bit
Anyone who has been involved in a closing knows that it is no speedy process. According to Ellie Mae the average time it takes to close on a property is 50 days. In this article I read they explain there are some ways to help speed up the process to help your buyers who are in a hurry to get closed on their new home.
There are many reasons your customers/clients are in a hurry to get into a home. Whether their previous lease is expiring , they are simultaneously selling a home at the time of purchase, along with many other reasons. These next 6 tips are some of the ways to help buyers who need a quick closing speed up the process and get in quickly.
Up first is to try and get pre-approved, not just pre-qualified. Usually a pre-qualification is only a short conversation with a lender who may only take a quick look at the buyers credit score. Having a pre-approval minimizes any surprises at the 11th hour in your final days of closing. The pre-approval is a full and much more thorough review of credit history and funds. This will also make your clients offer look much stronger.
Second, is to try and urge your clients to narrow their search options. If your buyer has too long of a list of homes it will make things very hard to satisfy them. Have them search only the homes that meet their price range and include all of their must have features.
Next, Encourage your buyer to take a look at the homes that have been sitting on the market for a while. That being said be sure to study and know the market your in because in some areas these are homes on the market for a few weeks and in others they are the homes on the market for a year or more. The owners of these homes will be more motivated to sell, making the negotiation process much easier for the buyer.
Then make sure your client knows not to make low ball offers. Have your clients make a strong offer, It doesn't have to meet the full list price but it may mean making a larger down payment or more money up front for an earnest money deposit.
This next tip is really tricky, and it is waiving contingencies (maybe). The contingency clauses are the main reasons for delays in a closing. Although this will really speed the process up make sure your buyers really weigh their options.
Lastly, make sure the buyers are prepared and have all of their paperwork in order. Make sure the buyer has the last 3 months of bank statements, pay stubs, and letters explaining any financial gifts for down payment. Even if they have a pre-approval the buyer will still need the paper work to finalize the transaction. Not having the proper paper work available will really hold up the process.
If you are able to follow these tips you should definitely be able to cut the closing time down and make your clients happy while doing so.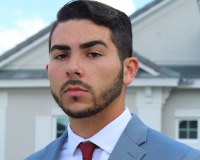 Author:
Dante Escobar
Phone:
863-259-9307
Dated:
December 30th 2016
Views:
323
About Dante: ...