How Supply And Demand Impacts Real Estate Home Values
If you are looking to sell now is the time, just sold, a four bedroom in Davenport, the home sold for the listed price which was higher than the area comparatives. Please see the information below or call me with questions, Naomi Embleton Tel: 407 709 6020.
How Supply and Demand Impacts Real Estate Home Values [INFOGRAPHIC]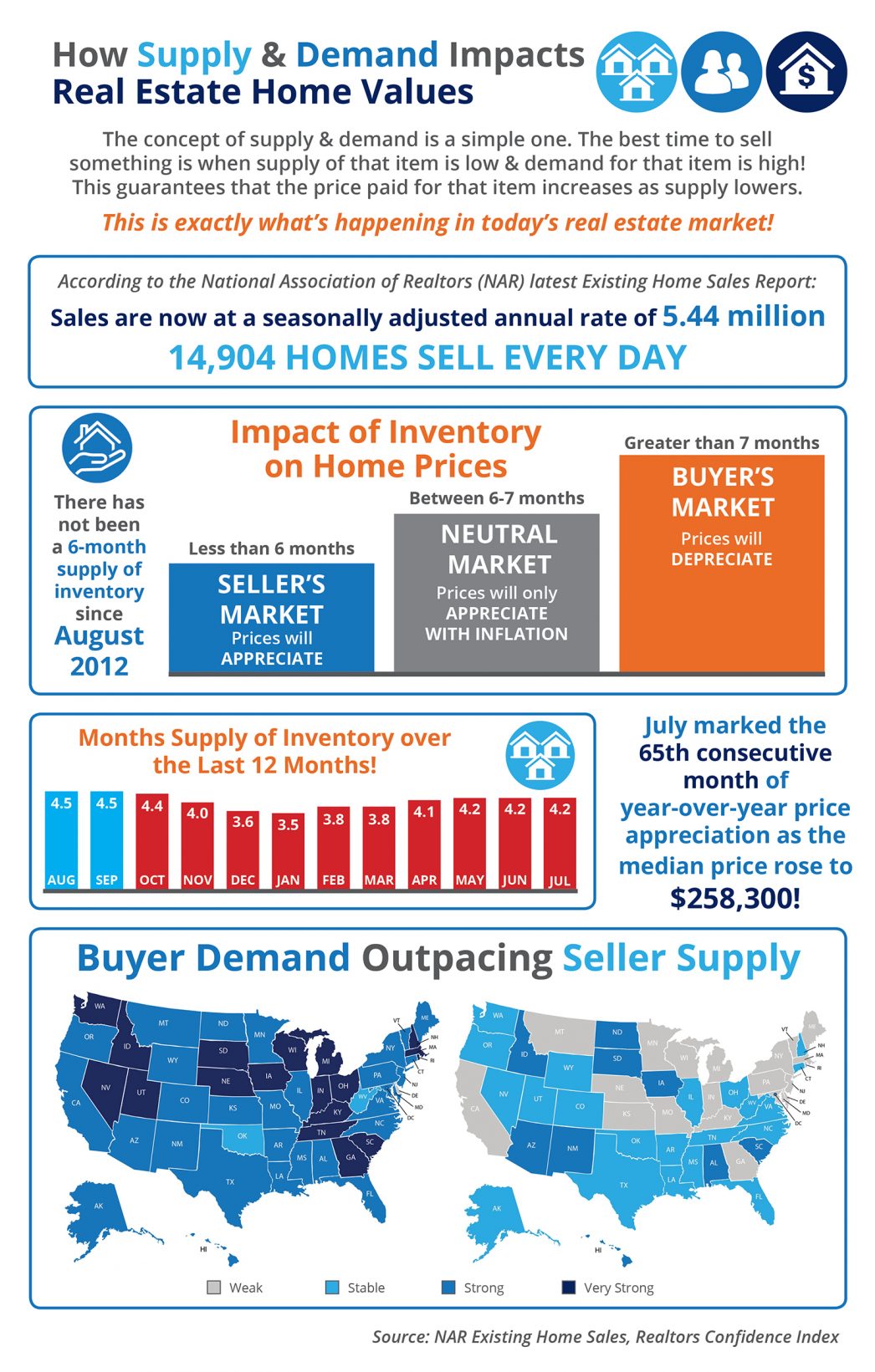 Some Highlights:
The concept of supply & demand is a simple one. The best time to sell something is when the supply of that item is low & the demand for that item is high!

Anything under a 6-month supply is a seller's market!

Nationally, there has not been a 6-months inventory supply since August 2012!

Inventory levels differ depending on the area of the country and price range, so let's get together to discuss the exact market conditions in our area.
AMERICA NEEDS YOUR HOME!
If you are interested in buying or selling call Naomi Embleton at 407 709 6020.
Information provided by "Keeping Matters Current"