Homes Continue To Sell Quickly Nationwide But Not Near Disney World
The National Association of Realtors (NAR) recently released their latest Existing Home Sales Report, which revealed that homes were on the market for an average of 47 days in March. This is a decrease from the 59 days reported in February, as well as the 52 days reported back in March 2015.
But that is not the case for zip codes containing the bulk of the vacation homes that serve Walt Disney World. The zip codes I analyzed this morning include 33837, 33844, 33896, 33897, 34747, 34746. In the past 12 months we have sold 4991 homes and currently have 2712 homes on the market which gives us an absorption rate of 6.52. We have 6.52 months of inventory. Which means effectively it is taking about 196 days to sell a home near Walt Disney World. When you go into the multiple listing service and look at actual homes sold (not considering what is on the market but doesn't sell because of being priced to high) The cumulative days on the market are 85 in 2015 and 95 so far in 2016. So the statisticians would say our Disney Area market is double what is happening in Florida and around the Nation. But the reality on the street is that it is taking half a year or more depending on the price point you consider to sell a home.
42% of homes across the country were on the market for less than a month, which is the highest it's been since July 2015 (43%)!
Among the states with homes selling in 30 days or less are Washington, Oregon, and Minnesota. The map below was created using results from NAR's Monthly Realtor Confidence Survey. Buyer demand is hottest in the Disney area market for the inventory of homes priced correctly and in good condition.
If you are thinking about listing your home for sale this year, let's meet up so I can give you the true picture of current market conditions and present a strategy that has better than a snowball's chance in Orlando to work for you. You can't beat the market, it is too transparent for pricing games.
Image courtesy Keeping Current Matters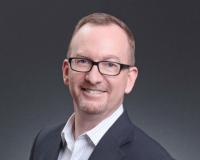 Author:
Lance Whipple PA
Phone:
407-494-6030
Dated:
April 27th 2016
Views:
554
About Lance: Lance is a Retired Air Force Officer and skip-generation real estate agent -- his grandparents ran a...