Home Value Appraisals No Longer Required
Appraisals will no longer be required on certain home sales of $400,000 and under

The Federal Reserve, the Federal Deposit Insurance Corporation, and the Office of the Comptroller of the Currency for the first time in 25 years have increased the property value limit exemption on appraisals. The current value limit is $250,000 or less and this will now increase to $400,000 or less.
Summary:
Under the new rule, some homes valued $400,000 or less will be exempt from having a full appraisal conducted. Properties falling into the new bracket will now require financial institutions to obtain an evaluation of a property i.e., an estimate of the market value as opposed to a full appraisal. The requirement for an evaluation, however, is by no means a new requirement, as this has been in existence since the 1990s.
Buyers purchasing a home with financing through government run or sponsored agencies (the Federal Housing Administration, Department of Housing and Urban Development, Department of Veterans Affairs, Fannie Mae, and Freddie Mac), will still be required to obtain a full appraisal.
The purpose of an Appraisal
Financial institutions use an appraisal to assist them in determining how much money to lend to the consumer and the home is used as collateral against the loan should the consumer default with their mortgage payments.
Buying a home is one of the biggest purchases we can make in our lives. Sometimes, emotions can get in the way and rationale goes completely out the window. So, for the consumer an appraisal can help them to maintain a level head and not pay over the odds for a property.
When will the change come into effect?
The new rule is expected to come into effect any day now just as soon as the final rule is recorded and published in the Federal Register.
Source: "Appraisals Will No Longer Be Required on Certain Home Sales of $400,000 and Under," HousingWire (Sept. 27, 2019)
Sue Rowe
Realtor®
Cell: 954-790-7706
Email: suerowe.realtor@gmail.com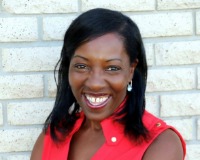 Author:
Sue Rowe
Phone:
954-790-7706
Dated:
October 3rd 2019
Views:
80
About Sue: ...