Home Ownership Tips To Make Your Dream A Reality
Part of the American Dream is owning a home of your own, but the long recess
ion we have experienced and restrictions on income, debt and credit have made this Dream harder to attain. Although requirements are relaxing, a recent report showed that only 3 out of 5 borrowers get approved. This obviously also impacts on 'Millenials' wanting to buy a home of their own.

So what should you be doing to help attain your dream?
1) Get your credit in order
2) Pay down you debt
3) Save for a down payment.
Obviously the biggest obstacle to overcome in becoming a homeowner is income or lack of it. So here are some pointers to help there
Try to increase your income through a promotion or pay raise

Look for a higher paying job

Take on a part-time job

Make a monthly budget of spending and saving and stick to it

Save any extra money from bonuses, overtime or financial gifts

If you are in a rental property and don't already have a roommate, find one to help with rent and running costs or move to a cheaper renal property

Do freelance or contract work on the side

Sell any unwanted/unneeded items through a yard sale or on Craigslist
The next thing to address is your credit score
Review your credit report

Dispute any incorrect/derogatory information

Ensure all 3 credit reporting organisations list all your positive information

Pay all your bills on time

Try to keep a minimal credit card balance if you can't pay it off all at once

don't open new credit cards if you already have some credit cards
Have a low/lower debt-to-income ratio (DTI)
Your debt-to-income ratio is your total monthly income compared to your total monthly debt.
Most lenders will not lend to a borrow unless they have a DTI of 43% or lower.

Therefore you may have to take the following actions

Increase your income

Decrease your required monthly debt payments - may be through refinancing or consolidating any loans and also through paying down credit card balances

Unfortunately for Millenials student debt carries the same 'weight' as credit card debt which many feel is unfair.
Even though the 'mountain' may seem too high or hard to climb at times following the above should help you attain your dream of becoming an homeowner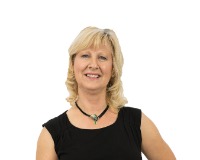 Author:
Linda Sanders
Phone:
407-287-2393
Dated:
June 1st 2016
Views:
336
About Linda: Co-owner of a multi-award winning property management company and award-winning REALTOR® I immig...