Home Improvements With The Best Bang For Your Buck
Whether you are thinking about selling your home or are just interested in doing some remodeling, one of the most important questions you should have is: "What improvements would give me the greatest bang for my buck?" You should always be considering what improvements will yield the highest return on investment so that you aren't wasting any money.
The most important item to fix in your house is the roof. Most buyers will not look past the disrepair of the roof, no matter how beautiful that custom pool or granite countertops might be. Always deal with structural issues first when doing any home improvements. Your return on replacing the roof is about 80%.
According to Remodeling Magazine, the only home improvement that is likely to return at resale was a minor (about $15,000) kitchen remodel, which would return 92.9%.
Kitchens and Baths
In a hot housing market, kitchen and bathroom remodeling can yield a high return. In cities such as Miami, Baltimore, and New Orleans, minor kitchen remodels have provided returns of over 100%.
If you are thinking about remodeling either of these rooms, it is advised to keep it traditional: all-wood cabinets, commercial-look appliances, natural wood or stone floors and stone countertops.
It is advised to do away with the tub, and instead build a floor-to-ceiling shower.
Also, if you only have one bathroom in the house, it would be better to build a second one than fix the one you already have. Most families are not looking at homes that only have one bathroom, so this is a major consideration. A second bathroom can increase the sale price of the home by as much as 8.7%- this is more than if you added another bedroom!
Home Maintenance
Every homeowner's first priority when doing any improvements is that the house must first be structurally sound. To put it into perspective, "More than 70 percent of buyers who purchased existing homes knew what they were going to remodel before they even closed on the deal, according to HanleyWood's Housing Continuum Study, conducted in 2002 in conjunction with Harvard's Joint Center for Housing Studies. "
Homebuyers are already expecting to remodel their house; they are not, however, interested in fixing a cracked foundation or a leaky roof.
Curb Appeal
So you have someone interested in your house. The photographs online of the interior are beautiful. The family decides to drive by to take a look, and they are horrified by the overgrown lawn, faded house paint, and missing window screens.
Unfortunately, first impressions are everything, and the family never requests a showing because of how the outside of the house looks.
As Realtor Ron Phillips puts it, "You really want to convey a sense of welcome," he says. "If all your remodeling is on the inside but the outside of the house is challenging, you'll never have a chance to even show the inside."
http://www.hgtv.com/design/decorating/clean-and-organize/which-home-improvements-pay-off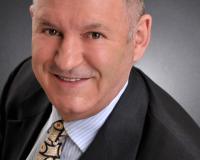 Author:
Steve Humphries
Phone:
863-557-9563
Dated:
October 7th 2015
Views:
2,963
About Steve: Steve Humphries, Broker & Co-Owner of EXIT Realty Champions, has been in the real estate business si...