HOW TO MAKE MONEY FROM YOUR FUTURE PERMANENT OR RETIREMENT HOME
Central Florida is still a prime location for those relocating from other States or you may be a Floridian but looking to move into the Central Florida area at some time either to relocate or retire. Central Florida has much to offer and not just the great weather and of course the world renowned attractions, but also numerous lakes offering great fishing, boating or water activities. A wide range of restaurants from mom and pop diners to those offering international and high end cuisine. Enough golf courses to challenge the most avid golfer.
For those looking to buy a home in Central Florida but not ready move yet then opening your home to paying guests as a vacation home may be the option for you.
Unlike long term tenants vacation guests only stay for a few weeks (snowbirds may stay for up to 12 weeks during the winter months) but the average stay is 7 - 21 days. Vacation guests don't come with the usual 'baggage' of long term tenants - ie visiting family members, pets, the wear and tear of every day living. Also they do not 'disappear' into the night still owing rent as can be the occupational hazard with a long term tenant.
You can of course try to manage the home and the booking of guests yourself ... if you live close to your future home it's not so bad. However, most homeowners live out of State, maybe even out of country, you may even be an actively military serviceman or woman serving your country - in which case it's not viable and you need the services of a property management company.
Majestic Villa Services is just such a company with years of experience of vacation rental home management, the placing of paying guests into the vacation homes they manage and responsible custodians of each home on behalf of their homeowners.
If you are considering using your home as a vacation home then contact Majestic Villa Services - tel 863-576-1941 as they will be able to discuss in detail the pros and cons of vacation rentals, and can advise you what you need to do to regarding applying for the relevant State and County Licenses and also how to make your home attractive to potential vacationers:
LOCATION OF THE HOME: Some communities or cities do not allow short term rentals so you need to ascertain first of all if your home is zoned to accept short term rental guests.
TO SWIM OR NOT TO SWIM?: Vacation guests will be expecting a home either with an in ground private pool or at the very least a communal pool closeby, most townhomes do not have their own pool, but you want to consider an above ground hot tub ... if the HOA allow it. A home with it's own pool will generate more interest and more guests. The pool also needs to be heatable.

PATIO/POOL AREA: As Florida has more than it;ls fair share of bugs and mosquitoes then it is advisable to have a pool or patio area that is screened, if you have a pool then you will need either an alarm on the patio door that opens onto the pool area or a safety screen to prevent children having access to the pool without adult supervision. The patio area should also have at least a patio table and a minimum of 4 chairs and at least 2 sun loungers. A covered lanai on the pool deck/patio is a nice feature, but if your home doesn't have such shady cover then a patio umbrella is an advisable addition.

INSIDE THE HOME: Obviously as a vacation home it will have to be fully furnished with a nice standard of furnishings, preferably matching sets ie eg matching or complementary sofas/chairs, with matching coffee and end tables, full dining table and matching chairs, matching bedroom furniture sets in each bedroom. Fully functioning kitchen and laundry. Decor also needs to be of a good standard and welcoming. The phrase 'less is more' is a good guide for ornaments and vases ... don't over clutter surfaces, shelves and tables, but a fair amount of such 'dressing' is required as is wall art/pictures. A couple personal photos ensures the guest realises they are staying in someone's private home and not a house owned by a tour operator. If you intend to use your home between guests and want to keep some of your own items at the home then you will need a secure, lockable owner's closet.
DINING: In addition to a fully functioning kitchen - which will include Full sized stove and hob, dishwasher, fridge freezer, microwave oven, at least 1 set of pots and pans, 1 set of casserole dishes, coffee maker, kettle, blender and utensils, you will need to ensure you have at least twice the amount matching dinner plate/small plate/dishes/silverware/mugs and glasses (a variety of glasses from tumblers to wine glasses) as there are guests allowed to stay in the home. You will also need a quantity of plastic plates, tumblers/glasses and dishes for use around the pool area. If your home can accommodate say 8 guests then even though you may not have a dining table that can seat 8, you should have either a breakfast dining set in the breakfast nook (if the home has a nook) or enough bar stools to enable 8 people to sit down to eat at the same time even if not all around the same table.
LIVING ROOM(S): Even if a home can accommodate 10 guests it is not usual for seating in the living or family room to be able to accommodate 10 people to watch TV, but you should have at least a large sofa, love seat and armchair in the living room or family room as well as a matching coffee table and end tables and a nice media unit for the large flat screen TV with at least a basic cable TV package. If you have a separate living room to the family room then that will require at least a small sofa and an armchair and a coffee table - this area does not necessarily require a TV, but you could provide a TV hooked up to a games console for additional appeal to guests. The home must have a landline and working phone. At least 1 TV in the home should have a DVD player.
SLEEPING ARRANGEMENTS: You can choose your own bedroom arrangements but the master ensuite should have at least a queen sized bed and matching bedroom furniture. and all bedrooms should have furniture sets that match or compliment the bed they are paired with. There should be at least 2 full sets of bedlinens for each bed and a comforter or quilt for each bed, plus a couple of spare quilts. There should be at least 1 blanket available for each bed. Each bed should have mattress protection pads and pillow protectors. There should be at least 1 bedside table per bedroom, with a table lamp. It is also nice to provide an alarm clock in at least one bedroom. For extra appeal, you may want to 'theme' a couple of bedrooms to appeal to children or teens. At least the master ensuite and one other bedroom should have TVs with cable service although guests now expect every bedroom in addition to the family room to have a TV and most expect flat screen TVs throughout the home.
BATHROOMS: Make the plumbing is sound, don't want any dripping faucets, shower heads or leaky toilets. Provide at least 2 bath towels/sheets and hand towels per guest ... you can also provide face cloths if you wish. Have at least 2 hairdryers in the home or better still a hairdryer in each bathroom.
EXTRAS: Some homeowner convert the garage into a games room which usually includes a pool table and electronic dartboard, and if there is room either a foosball or air hockey table. Some may even include a wall mounted TV and if space permits either comfy seating or a pub table and chairs. You may also want to consider providing a small selection of books, board games, video games and DVDs. Internet is now expected as part of the vacation rental package so you may want to consider a bundle package to include cable TV/internet/phone. You may also want to provide complementary pack 'n' play crib, higher chair and stroller.

As you can see there is a lot to think about with regards to offering your home as a vacation rental home so you will need a REALTOR® who is experienced with vacation rentals and the tourist industry and most probably a management company to help you set up your home as a vacation home and then look after your home and it's vacation guests on a day to day basis. So if you are looking for a home to purchase the give me a call ... Linda Sanders, EXIT Realty Champions Tel: 407-287-2393, Email LindaRealtyFL@gmail.com or visit my website http://linda.exitrealtych.com. Once you have purchased your property and are looking for a management company to help you then call Majestic Villa Services 863-576-1941 or email majesticvillas@gmail.com or visit their website wwww.majesticvillaservices.com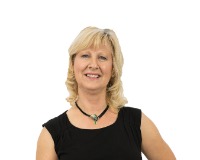 Author:
Linda Sanders
Phone:
407-287-2393
Dated:
April 18th 2017
Views:
123
About Linda: Co-owner of a multi-award winning property management company and award-winning REALTOR® I immig...