HOMEOWNERS ARE YOU READY FOR IMPACT OR HOW WILL NEW TAX LAWS AFFECT ME
Tax changes are going to impact most of us and not least of all those who own a home or are planning to buy one this year.
Previously it was possible to deduct the interest you pay on any home loan up to $1M but the new threshold is now $750,000. This applies to homes purchased on or after December 15, 2017 - however, if you already owned your home before that date then you are grandfathered into the $1M limit.
So what does that mean to those planning to buy a new home this year with home prices increasing? You won't enjoy the the same kind of tax break you would have had had you bought before December 15, 2017 - so you may have to look at how much you are going to borrow. and how large a down payment you will make.
The cap is on loans up to $750,000 so if you borrow anything below that limit you can deduct all your mortgage interest according to various lending company sources.
Also bear in mind that the interest you can deduct on home equity loans is also included in the new $750,000 loan limit, and it is only deductible if you use it only to improve, buy or build a home. So if you want to replace your windows or build a backyard patio then you can deduct the interest on that loan .... however, if you use the loan to pay off a debt such as a car loan or credit card balance the interest in this situation is not deductible. This is the difference between previous years when home equity loan interest could be deducted irrespective of how the loan was used.
In previous years there was no cap on the amount of State and Local Tax deductions (a.k.a SALT) but from 2018 you will only be able to deduct up to $10,000 in state and local taxes - this also includes property tax in addition to state income or sale taxes.
These tax changes may well dissipate at the end of 2025 depending on what action Congress decided to take. The new tax changes affect personal residences but haven't change very much for rental properties so those with investment properties they rent out can still take advantage of the tax breaks.
Now what about those looking to sell their home? The home-sale exclusion rule has not changed - married couples filing jointly can exclude up to $500,000 of the home sale gains from their total capital gains for the year, and $250,000 for single filers ... so long as they have lived in their home for at least 2 years of the past 5 years.
So should you stay or should you go? Talk to your financial adviser on the best way forward for you and once all the pieces are in place and you're ready to move in or move out - give me a call .... and I will help you make the right move
Linda Sanders, REALTOR® with EXIT Realty Champions
Call 407-287-2383 or
Email me on Lindarealtyfl@gmail.com or majesticvillas@gmail.com ---
Check out my website: http://linda.exitrealtych.com

The item above is not intended as any form of legal or tax advice it is amalgamated from information available from a range of public sources and is generalized information only and in no way represents legal or tax advice - I do not give legal or tax advice. You should seek proper tax or legal advice from a fully qualified legal, accounting or tax adviser.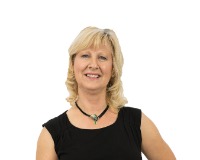 Author:
Linda Sanders
Phone:
407-287-2393
Dated:
May 1st 2018
Views:
315
About Linda: Co-owner of a multi-award winning property management company and award-winning REALTOR® I immig...