Gifts And Gadgets For Every Room In Your Davenport Florida Home
Gifts And Gadgets For Every Room In Your Davenport Florida Home
Are you searching for new and innovative gift ideas this holiday season? If so, check out our list of the hottest home technology offerings. We've selected a few of our favorites for every room in the house. You don't necessarily have to by a new DR Horton or Lennar home in Davenport FL to get in on the smart home evolution.
These smart systems and devices add comfort, convenience, and a "cool factor" that will delight your friends and family. So think about who you know that loves the latest gadgets … or add a few of these to your own wish list!
ENTRYWAY
Ensure the safety of your loved ones with these smart security upgrades.
Smart Lighting
Ring, a company best known for its video doorbells, has added smart lights to its series of integrated devices. The Ring Smart Light System includes motion sensors, pathlights, spotlights, and even step lights, which can be turned on and off using voice commands when paired with an Amazon Alexa device. Users may opt to receive a notification when motion is detected on the premises, and—if integrated with Ring security cameras—access a live video stream for an added layer of security. Systems start at $69.99.
Video Doorbell
Video doorbells have become an increasingly popular security enhancement for homes, and for a good reason. Homeowners can detect activity at their front door while away, view visitors via video stream, and communicate without opening the door. Since Ring released its first smart doorbell in 2013, a number of competitors have entered the market. The Nest Hello Video Doorbell has some unique features—like facial recognition, package detection, and pre-recorded quick responses—that place it near the top of the pack. Retails for $229.
Smart Lock
Smart locks are a great way to ensure your friends and family are never left out in the cold, and the August Smart Lock Pro+ Connect is among the most highly rated. It's one of the easiest models to install because it pairs with an existing deadbolt. The Smart Lock Pro enables a user to lock and unlock their door remotely with an app on their phone. And with the auto-lock/unlock feature, it can be set to open automatically upon approach and relock after entry. Retails for $279.
LIVING ROOM
These fun and functional gifts are perfect for anyone who is big on style—but short on time.
Automated Planter
Caring for household plants is easier than ever with the latest advancements in technology. Perfect for frequent travelers or forgetful friends, the
Smart Art
Instead of buying your favorite art lover a single painting, why not give him or her 30,000? With the Meural Canvas, you can access an extensive collection of artwork from around the world to display digitally in your own home. Meural utilizes proprietary technology to deliver an anti-glare matte display that automatically adjusts to the lighting in the room. Personal artwork and photographs can be showcased, as well. Retails for $445 with annual membership.
Motorized Shades
Motorized window coverings aren't new, but a lower price point and enhanced features have helped to boost their popularity. The latest
KITCHEN
These kitchen gadgets make life a little easier and a lot more enjoyable. They're perfect for your busiest friends and family members!
Pressure Cooker
Have you jumped on the multi-cooker bandwagon yet? If so, you know how fast and simple these multifunctional appliances make meal preparation. The InstantPot Duo is a pressure cooker, sauté pan, steamer, slow cooker, rice cooker, food warmer, and yogurt maker all-in-one. It reduces cooking time and lowers energy consumption. Who wouldn't love one of these versatile tools? With numerous cookbooks and blogs devoted to InstantPot recipes, the meal options are virtually endless. Retails for $99.95.
Cocktail Machine
Cocktail connoisseurs will appreciate the ease and convenience of the
Smart Refrigerator
Kitchens are often called the "heart of the home," and a new refrigerator from Samsung aims to be the hub. The
BEDROOM
Almost nothing beats a good night's sleep. Help your loved ones wake up refreshed with these smart devices for the bedroom.
Baby Sleep Soother
As any parent knows, when your baby isn't getting sleep, neither are you. Help everyone in the family catch some z's with a Bubzi Co Soothing Owl. This cuddly creature plays lullabies while projecting a starry scene on the bedroom wall to calm young children and help them drift off to sleep. And for every purchase, Bubzi Co makes a donation to Postpartum Support International. Retails for $30.95.
Sunrise Alarm Clock
Know someone who hates getting up in the morning? Alarm clocks that utilize light instead of a noisy alarm can provide a more peaceful transition in and out of sleep. The Philips SmartSleep Connected Sleep and Wake-Up Light includes customizable sunrise and sunset simulation, guided breathing exercises, and sensors that track room conditions, like temperature, humidity, noise, and light. Retails for $199.95.
Smart Thermostat
Temperature fluctuations during the night can disrupt sleep. The
BATHROOM
Bathrooms don't have to be boring. Technology can add flair to the daily routine.
Waterproof Speaker
Music enthusiasts and podcast fans will enjoy streaming their favorites in the shower with a wireless waterproof speaker. The Ultimate Ears Wonderboom 2 is a mid-priced and versatile option that can go from the bath to the beach. It packs an impressive 13-hour battery life in a small, portable case that's waterproof, dust-proof, and floatable. Retails for $99.99.
Digital Smart Scale
A scale isn't an appropriate gift for everyone, but diet and fitness enthusiasts may appreciate the high-tech features available with the Withings Body+. It tracks weight, body water, and fat, muscle, and bone mass for up to eight users. It can also be set to display local weather and the previous day's step count. Customized pregnancy and baby modes make this a suitable choice for a growing family, as well. Retails for $99.95.
Vanity TV Mirror
For a truly luxe bathroom addition, consider an integrated vanity television mirror. The Seura TV Mirror seamlessly incorporates video into a bathroom vanity. It's vanishing glass technology makes it possible to view the television through a mirror. When turned off, the screen completely disappears. Add lighting or a custom frame to complete the look. Starts at $3,099 for a 19" display.
OUR GIFT TO YOU
Are you considering a permanent technology upgrade for your own home? Give us a call first! Buyer expectations and preferences vary depending on price point, architectural style, and neighborhood. We can help you determine how the enhancement will impact the value of your home before you make the investment. We even offer a free room-by-room review of your home to help you make sure you home is in the best position to sell for top dollar according to your timeframe!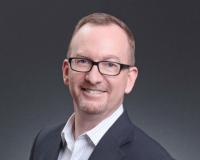 Author:
Lance Whipple PA
Phone:
407-494-6030
Dated:
December 19th 2019
Views:
110
About Lance: Lance is a Retired Air Force Officer and skip-generation real estate agent -- his grandparents ran a...