Free List Of Mortgage Loan Originators
Picking a mortgage loan originator can be a daunting task. For that reason I am writing this blog post.
In my experience as a Realtor the greatest amount of stress we all endure in a residential real estate transaction comes from the mortgage process. It is critical. It makes or breaks deals. And, it keeps us up at night. Please read the following article for some of the best insight into the mortgage loan originator "field of stress."

This Forbes.com article will give you the understanding you need to work with your Realtor and choose a competent loan originator. It takes teamwork to put together successful real estate transactions in today's market and your first two draft picks should be a great Realtor and mortgage loan originator...
"So just how is a consumer supposed to choose a mortgage lender? What should the decision tree look like?

Start by asking someone close in your universe that has recently gotten a mortgage, see if they can recommend their lender. Ask a financial adviser, an accountant, your attorney or your realtor to help you with a short list of lender referrals. These people deal with mortgage lenders regularly and can help you filter that continuum with the greatly disparate expertise and wherewithal and add real confidence to your decision."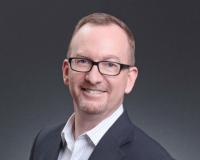 Author:
Lance Whipple PA
Phone:
407-494-6030
Dated:
June 4th 2017
Views:
229
About Lance: Lance is a Retired Air Force Officer and skip-generation real estate agent -- his grandparents ran a...