FINDING A RENTAL HOME WHICH ACCEPTS A LARGE DOG CAN BE CHALLENGING
Finding an affordable and comfortable apartment can be an incredibly time-consuming process. Add a large dog to the mix, and it's next to impossible, even if the dog is well behaved. Also a lot of the places that bill themselves as pet-friendly have restrictions about types of dogs they will accept.
It's not uncommon for apartment communities — even those that are dog-friendly — to have weight and breed restrictions. So, what's the owner of a large dog to do?
Look into single-family rentals
Large apartment complexes are most likely to have size and breed restrictions in their pet policies. Landlords of individually-owned properties (ie townhomes, villas or houses) are more likely to be flexible and accept large dog breeds on a case-by-case basis. Use keywords like "pet friendly" or "dog friendly" in your search filter to narrow down rental listings.
Use advocacy groups as a resource
There are plenty of other dog owners who have been in your situation. The Humane Society of the United States has a webpage listing pet-friendly rental properties in each state. Your local animal shelter, breed rescue or advocacy group likely has a list of apartment communities that will accept your specific breed. For example, the website My Pit Bull is Family (www.mypitbullisfamily.org ) has a list of pit bull-friendly rental housing providers in each state.
Have all your documents prepared
In addition to preparing documents like obedience training and vaccination records, ask your landlord or veterinarian to write a reference for your pet, vouching for your dog's behavior.
"A reference from a previous landlord can be huge in changing the mind of the landlord," said KC Theisen, director of pet care issues at the Humane Society of the United States. "One other thing I recommend, in addition to pet resumes and references is a pet interview. If your dog is a great dog, offer to bring them by the rental office for a meet and greet. It's harder for a landlord to look at a sweet, well-mannered dog in the eye and say no."
Plan extra time for the search
Understand that finding a rental with a large dog may not be easy. Allot additional time to find the right home for you and your dog. If you'd normally give yourself one month to find an apartment, double that to two since a good majority of rentals won't be pet-friendly. If you really need extra time, consider getting a short-term rental and boarding your dog while you continue your search.
Be flexible
Finding a rental with a large dog may require flexibility on your end. Understand that you may be required to pay an additional pet deposit, pay extra for insurance that covers your dog's breed or even rent on a month-to-month basis until your pooch earns the landlord's approval. Follow the pet guidelines to show that you and your dog are model tenants and willing to work with the landlord.
As you look for a place to rent, above all, sell yourself as a responsible pet owner. "The thing about big dogs is that they're not that different from a small dog in terms of the amount of space they need or damage they're going to do," explained Theisen. "Each dog is an individual."

Look at buying a home of your own

Of course if you decide to purchase your own home, especially a single family home, then the issue of owning a dog whether large or small is greatly reduced, the only real factor would be a home on a community with a Home Owners Association and any restrictions they may place ... usually the restriction is on number of pets in any one household and possible the size of the pet.
If you want information and help in purchasing a home that is just right for you and your 'pooch' then contact me ... Linda Sanders on 407-287-2393, or email me on LindaRealtyFl@gmail.com or at MajesticVillas.com, or go to my website http://linda.exitrealtych.com/index.php.
Doesn't your best friend deserve the best home you can afford!!!?...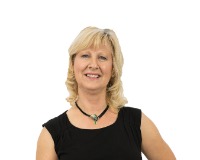 Author:
Linda Sanders
Phone:
407-287-2393
Dated:
September 1st 2017
Views:
1,506
About Linda: Co-owner of a multi-award winning property management company and award-winning REALTOR® I immig...