Erika Did Not Hit Us But What About Fred
Well Florida is in the midst of hurricane season and so far it's been pretty quiet - thank goodness. As Florida has not experienced a hurricane in 8+ years that doesn't mean we can be complacent. Erika fortunately dissipated once she had wreaked havoc in Puerto Rico and especially the Caribbean (unfortunately causing death and and destruction) and now Fred is forming off Africa and at the moment the weather experts have no idea how he will develop or where he will go.

http://www.huffingtonpost.com/entry/tropical-storm-erika-leaves-death-and-destruction-in-carribean_55e10847e4b0aec9f35377ba

It's best to be over prepared and not have to put those procedures and preparations into practice than not be prepared if nature should decide to unleash her force on us.

To help you prepare please click on the link below which will take you to the National Hurricane Center's website
http://www.nhc.noaa.gov/prepare/ready.php
It is also important to know what the different hurricane warning phases are and how to react - so I give the following information which I hope will help you
Hurricanes can occur between the months of June and November.
A hurricane is an intense storm with winds of over 75 miles per hour. Heavy rain and sometimes high seas usually accompany a hurricane and should always be treated with respect.
When a hurricane is in the general area we are advised of its path and you should proceed in the following way:
PHASE 1 - Hurricane Alert
This means that a hurricane is in the general vicinity, although it may be several hundred miles away. A hurricane alert does not mean that the hurricane is imminent.
What to do in a Hurricane Alert: Keep an eye on the local TV weather channels/radio stations for further updates
PHASE 2 - Hurricane Watch
A hurricane watch is announced when a hurricane is approximately 36 hours away and heading in our direction. This still does not mean a hurricane is imminent.
What to do in a Hurricane Watch: Keep an eye on the local TV weather channels/radio stations which will be updated on a regular basis.
PHASE 3 - Hurricane Warning
A hurricane warning is announced when a hurricane is expected to strike your location within 24 hours
When a hurricane warning is announced, follow instructions given either through the local TV/Radio updates or the police.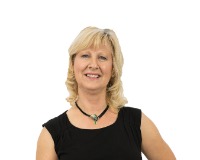 Author:
Linda Sanders
Phone:
407-287-2393
Dated:
September 1st 2015
Views:
740
About Linda: Co-owner of a multi-award winning property management company and award-winning REALTOR® I immig...