Do Not Skip The Home Inspection
In the market for a dream home? The perfect home may turn out to be your worst nightmare if you do not get a home inspection.
Many buyers know the value of a home inspection on an older property, but do not assume that a new-construction home is without its issues!
Here are the Top 10 reasons to get a home inspection, according to Investopedia:
1. It Provides an "Out." If issues are revealed during a home inspection, the inspection usually allows the buyers an option to back out of a contract. Just make sure that you are getting your home inspection done during your contract's inspection period- otherwise you may be out of luck!
2. Safety. Depending on your inspector as well as local regulations, your home inspection may reveal issues such as radon, carbon monoxide, or mold.
3. Reveal Illegal Additions or Installations. Illegal, or non-permitted, rooms can pose major issues- for taxes, insurance, usability, and overall value.
4. Protection. This is especially important if you are buying a foreclosed property- a lot of issues can arise if the house has been vacant for long periods of time.
5. Negotiating Tool. If an issue arises during the inspection, you can ask the seller to fix it, or lower your offer.
6. Forecast Future Costs. The home inspector will be able to tell you how old major items are, such as the roof and air conditioner. Knowing their age can help you predict how soon in the future you will need to make those costly repairs.
7. Determine "Deal-Breakers." Knowing what items need repair in the house can help you estimate how much you will need to put into the house to make it livable for you. If you are not willing to put in the time and money to fix those issues, you may want to keep searching.
8. Learn to Protect Your Investment. The inspector can give you insight on how to maintain your home, which could save you thousands in the long run.
9. Reveal the Big Picture. Many times people fall in love with the home. However, the home inspector can tell you whether that relationship will turn sour by giving you an objective report about your home.
10. Insurance. If there are certain issues found with the home, some companies will not insure it.
http://www.investopedia.com/financial-edge/0511/10-reasons-you-shouldnt-skip-a-home-inspection.aspx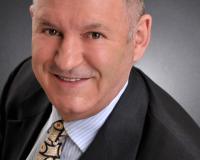 Author:
Steve Humphries
Phone:
863-557-9563
Dated:
February 20th 2016
Views:
751
About Steve: Steve Humphries, Broker & Co-Owner of EXIT Realty Champions, has been in the real estate business si...