Do Not Let Poor Credit Discourage You From Buying A House
Many people are renting houses because of poor credit scores that they believe negatively affect their ability to live the American Dream and own a house. Although for some this is true, there are some ways to not let your poor credit hinder home ownership.
1. Put More Money Down
Mortgage lenders look at a host of factors when deciding whether or not to lend you money. One of those factors is your credit score. But another factor is your down payment. With some lenders, you may be able to offset a weak credit score with a higher down payment. With a bigger down payment, you'll have more equity in your home, which means the lender takes less of a risk when lending to you. If you've got a substantial amount of money in savings, but still have a fairly low credit score, consider applying for a mortgage with a smaller bank or credit union. Often, these smaller entities operate under more flexible lending guidelines, so you can talk to a loan officer about your situation and maybe get a favorable result.
2. Research Non-Conventional Loans
Another option if you have a low credit score (and especially if you combine a low credit score and a small down payment) is to look into non-conventional loans. Non-conventional or non-conforming loans, such as the Federal Housing Administration loan, Veterans Affairs loan and U.S. Department of Agriculture loan, often have less stringent lending requirements. For instance, you may be able to get a FHA loan with a credit score of just 580, as long as you can put 3.5 percent down. With a higher down payment of 10 percent, you may be able to get an FHA loan with even lower credit. One other option is to talk with banks in your area about specialized lending programs. Some banks offer programs for lower-income, lower-credit homebuyers, which could lift credit restrictions enough for you to qualify.
3. Work With a Home Ownership Counselor
There are some local and national nonprofits that offer homeownership counseling such as HomeFree-USA and HOPE NOW. Nonprofits like these offer counseling to future homebuyers who need help raising their credit scores or navigating the homebuying process. It may take some time, but with the help of a credit and housing counselor, you can learn which steps to take to raise your credit score and apply for a home loan.
4. Get Your Credit Score Up
You could also simply take the time to bootstrap yourself into a better credit score. Raising your score isn't complicated, but it does take time, discipline and hard work. These steps can help get your credit score up so that you can qualify for a mortgage:
- Correct any errors on your report, especially late payments or collections accounts that aren't recorded properly.
- Make all your payments on time. Late payments are the No. 1 way to ding your credit score.
- Pay down revolving debt like credit cards. A high debt-to-credit ratio is another surefire way to lower your score.
- Wait it out. As long as you're paying down debt and making payments on time, your credit score will eventually rise on its own.
Even if you decide to apply for a non-conventional loan or put more money down on your home, these are good credit health habits to start for a lifetime.
http://money.usnews.com/money/blogs/my-money/2013/11/01/what-to-do-if-your-credit-score-is-too-low-for-a-mortgage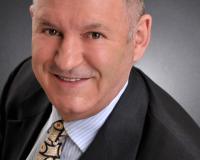 Author:
Steve Humphries
Phone:
863-557-9563
Dated:
October 10th 2015
Views:
1,618
About Steve: Steve Humphries, Broker & Co-Owner of EXIT Realty Champions, has been in the real estate business si...