Current House Market Trends
Based on the REALTORS® Confidence Index Survey sentout to over 50,000 Real Estate Practitioners by the National Association ofRealtors, report of November 2016 shows the following:
Buyer traffic reported at over 50%(56% inOctober 2016; 50% in November 2015) indicating more of a "strong" buyer trafficthan "weak". The index is slightly higher compared to one year ago, butit is lower compared to the previous month, possibly due to seasonal slowdownand the impact of higher prices and rising mortgage rates on demand. Specially mortgage rates breaking the4% in November of 2016. Seller traffic in the other hand is low with a 42% (41%in October 2016; 38% in November 2015)Indicating more like a "weak" traffic compared to buyer's.
We currently have a strong buyer traffic with a tight supply. We need moremotivated sellers. If you are looking to buy a newer or bigger home, perhaps asmall home, or are you relocating, this is the time to sell your home. Reachout to us Realtors to assist you. We have your buyer, we just need you as theseller. Did you know that more properties sold at original listed price or at apremium from one year ago. There were more successful closed transactions thananything, reporting a 63% closed on time, a 30% delayed transactions and only7% were terminated.
These are problems encountered for contracts thatwere terminated in September–November 2016. Don't be part of that 7% by avoidingthe following,
· Bad Home inspections/environmentalissues
· Issues related to obtainingfinancing
· Issues in buy/sell distressedproperty
· Appraisal issues
· Titling/deed issues
· Contingencies stated in thecontract
· Home/hazard/flood insuranceissues
· Buyer lost job.
If this information was useful to you and you would like to comment or askme any questions you might have. Please, feel free to reach out to me. I lookforward talking with you.
Thank you
Yeni Lozano
EXIT Realty Champions, Davenport, FL
407-962-5976
I would like to invite you to like my Facebook page
https://www.facebook.com/yeniyourrealtor/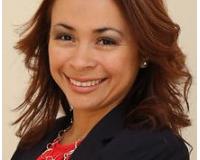 Author:
Karol Alvarenga
Phone:
321-201-5318
Dated:
January 12th 2017
Views:
911
About Karol: Check out my Website: http://karol.exitrealtych.com ...