Consumer Financial Protection Bureau The New Kid On The Block
The real estate 'bust' of 2008 as we know had a huge impact on the housing/real estate market and in its wake the Dodd-Frank Act was passed
http://www.investopedia.com/terms/d/dodd-frank-financial-regulatory-reform-bill.asp

Which brought in the 'new kid on the block' - the CFPB - the Consumer Financial Protection Bureau - http://www.consumerfinance.gov/
As one financial adviser put it - "If you think the IRS can come after you then know these come after you with even bigger teeth and longer claws" - they are self funding and have broad authority and jurisdiction. As at August 6, 2015 the CFPB has given $10 BILLION in relief to consumers as a result of their enforcement actions against companies providing mortgages, credit cards, credit bureaus, mortgage servicing, pay day loans and other such loans for none compliance or illegal/shady practices against the consumer.
So what are the major CFPB Initiatives and how does that impact buying and selling real estate?
Greater consumer protection

Rewriting mortgage finance rules

Consolidate disclosures

Enforcing existing regulations and corrective actions

Lenders accountable if their 'vendors' break the law
So if your are buying a home and need a mortgage what will you expect from your lender/mortgage provider from October 2015?
Regular consumer statements

Advance notice of higher interest rates on ARMs (Adjustable Rate Mortgage)

The are prohibited from charging 'forced-placed insurance' unless reasonable evidence that homeowners lack insurance on a property

If the mortgagee misses 2 payments the service provider MUST be proactive and discussi options and provide written notice

Provide accessible call center and contact information

One application for options, provide status and cannot foreclose if consumer is pursuing options

Must consider short sale or other options before foreclosure is pursuing options
CFPB Goals for the consumer are
Improved understanding

Better comparison shopping

Avoiding costly surprises at the closing table
This is being done by the introduction of 2 new simpler forms
LOAN ESTIMATE - this replaces Good Faith Estimate and the 'early' Truth in Lending Disclosure and MUST BE SENT to the consumer within 3 business days of the loan application and no later than the 7th business before closing.
CLOSING DISCLOSURE - This will integrate and replace the Truth in Lending, Good Faith Estimate and HUD-1 Closing Statement and MUST BE RECEIVED by the consumer 3 business days prior to closing with proof of delivery (at this time the only acceptable proof of delivery is via mail so until further notice documents will not be able to be sent or received electronically).
PLEASE BE AWARE - ANY CHANGES AFTER DISCLOSURE MAY TRIGGER AN ADDITIONAL 3 DAYS WAITING PERIOD - extending the closing period by this time frame.
So you can see that lenders and title companies have new rules and regulations to follow and the additional impact on the sale/purchase of a home is that the closing procedure is going to increase by an additional 10 working days (2 weeks)
So if a closing is scheduled for the 30th of the month the lender has to have all the figures no later than the 20th of the month.
If you are looking to buy or sell a home and need a realtor to help you then contact me on http://linda.exitrealtych.com/ or call me on 407-287-2393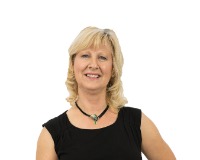 Author:
Linda Sanders
Phone:
407-287-2393
Dated:
August 7th 2015
Views:
655
About Linda: Co-owner of a multi-award winning property management company and award-winning REALTOR® I immig...