Check Neighborhood Before Buying Your Home
You've seen a home online and fallen in love with it and best of all it's in your price range ..... but that is not enough ... you need to love the neighborhood too. You don't just buy a home you buy everything around it.
The 3 main reasons people move are
1) downsizing
2) upsizing
3) they don't like their neighbors
So what should you do
Get to know the neighborhood before you sign the mortgage documents, because once your offer's accepted you can go from jumping for joy to a panic attack in a very short time span.
So once you've found the home do a thorough neighborhood background check - stake it out - otherwise how can you know that next door is using their home as an unofficial animal shelter taking in all strays and has an excessive number of 4 legged friends or exotic 'pets' in the back yard ......
or the neighbors on the other side are outdoor party animals most weekends. So try to find out what your neighbors have to say about the area
Ask them about

Crime in the area and also look at police reports and associated lists.


If you have school age children then ask how may school-age children are in the neighborhood and how the schools are, and where the bus stop is


Ask if traffic poses a safety issue. Also inquire about noise from cars, trains planes - turn off any sound (such as music or water feature) that would mask the general environmental sounds - and then just listen

Ask about any other noisy nuisances such as barking dogs or loud, long parties because living next to a loud neighbor when you want peace and quiet will create friction quickly.

If moving onto a community with an HOA (Home Owners' Association) ask the neighbors about its culture and reputation, how often it cites residents and for what. If the HOA has a habit of fining residents if you leave the trash can out a few hours too long or similar then this may give a feeling of being violated. Get a copy of the bylaws, find out what the dues are and what they cover.

Try to find out if you have like minded neighbors

Ask how many residents rent and how many homes are up for sale. Renters don't invest in their property the same as an owner so too many renters may feel less stable than a community where most residents are owners.
Then the acid test ....ask whether the neighbors know of any reason you shouldn't buy the home and if they had to do it over would they buy the home they are in.
These are just guidelines of what you should be thinking about and asking around - investing in a home is an emotional as well as financial investment and you want to do everything you can to make sure that you get it right, and this is where a Realtor® can help you - helping you find a home in the right school zone; in the commuter belt but not too close to noisy roads, and make suggestions on locations or properties you may not have considered.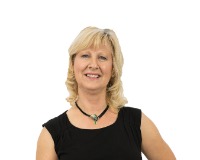 Author:
Linda Sanders
Phone:
407-287-2393
Dated:
October 1st 2015
Views:
420
About Linda: Co-owner of a multi-award winning property management company and award-winning REALTOR® I immig...